The Rising Trend of Offshore Investments in Real Estate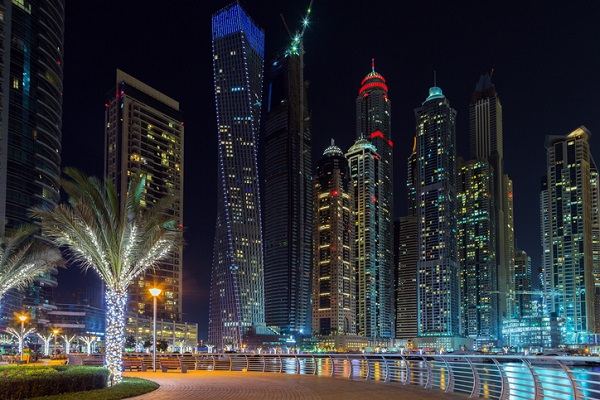 Investors are often searching for investment opportunities that provide high and stable returns. Offshore real estate investments have been the rising option for investors.
Unlike bonds or other investment classes, offshore investments in real estate are considered offshore tax havens for long-term investors in the market, attracting more and more investors from various fields.  
What are offshore investments?
Offshore investments are investments made outside of the investor's home country. It has become very popular with the rise of globalisation worldwide, as more and more investors are seeing the advantages to offshore investments in real estate.
Advantages of offshore real estate investments
There are many benefits to offshore real estate investments which include tax exemptions, regular income and an abundance of choice.
Offshore tax haven: Some countries exempt real estate investors from paying taxes. In the UAE for example, there is no income tax on rental returns and capital appreciation. This is one of the main reasons it is ranked as one of the top countries internationally for offshore investments in real estate.
Investors, and especially first-time real estate investors, need to consult with professionals and experts in the industry. When it comes to offshore real estate investments, it is essential to choose well-established companies and developers in the country of choice, who will provide investors with the required technical guidance about the market.
Diversification of investment portfolio: Investors usually invest in more than one type of asset class. Often, investors do this to decrease the risk of any potential loss and to remain flexible in the market. A good option for an investor is to diversify their portfolio by investing overseas.
Regulatory Authority: It is important to invest in a country with a strong yet flexible regulation system on real estate investments. Dubai's RERA (Real Estate Regulatory Agency) ensures a legal framework that protects investors' interests.
Unlike bonds, an investment in real estate can be seen, touched, and passed by as one drives around the city. It provides emotional as well as financial security. Although the stock market can provide high returns, on the other hand, it is also considered a high-risk investment.
Increased real estate knowledge: Investors who choose offshore investments can expand both, their experience and knowledge of the real estate market. Through such investments, investors gain more understanding of the international market, allowing them to partake in the best opportunities on a much wider scale. This type of flexibility is important in making good investment decisions.
Tips on choosing the right offshore investments
A good location is an essential factor to consider in any real estate investment. The location of the property can determine its expected returns. If an investor chooses a property that is far away from an established community, touristic sites or is not well-connected to the city, they can risk the returns on their investment. It is thus important to invest in a good area.
Not only is the property's neighbourhood important, but so is the country's location. Investors choose strategic countries that are recognised as a safe place to make a real estate investment. Some countries are known by the term 'offshore tax haven', and they are areas where returns are not deducted by the tax. Places such as the United Arab Emirates are ranked as one of the world's top countries for offshore investments in real estate. Its real estate authorities safeguard the investors' rights, with Dubai ranking in as the 7th largest foreign investment destination. Therefore, investing in a country as well-established, secure, and known as an investors' hub such as the United Arab Emirates, is considered a safe investment choice.
When considering offshore investments, it is recommended to invest with a company that is based in the investor's country of choice. An ideal choice would be a well-established offshore investment management company, which has extensive experience and expertise in the real estate market. This is because investors will most likely be entering a market that is unfamiliar or foreign. Consulting with experts in the market is a good way to ensure investing in the right asset class.
Source: Gulf News