The rise of the Emirates A380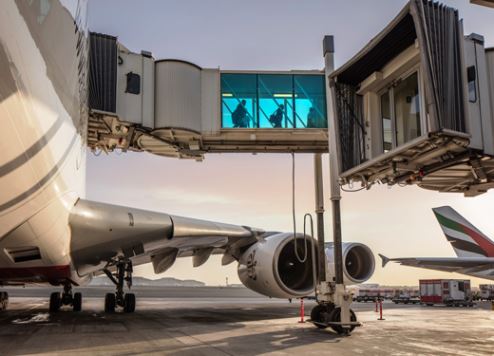 The Dubai airline's growing fleet of superjumbos are driving prosperity regionally and globally
Emirates Airline has 81 A380s in service and 61 pending delivery, more than any other airline globally.
More than 57 million passengers have travelled on the Emirates A380 since it was launched in 2008 and the aircraft has visited more than 60 airports for special one-off and permanent services.
The airline currently operates the A380 to more than 40 global destinations and as the largest commercial aircraft in service, the superjumbo brings economic prosperity to every country or city it serves.
One of the most recent cities to be added to the Emirates A380 network was Guangzhou (October 1), as part of the airline's strategy to help facilitate trade and tourism between the UAE and China – a goal that has been stressed by Dubai's Ruler, Sheikh Mohammed bin Rashid Al Maktoum.
At the same time (also on October 1), a second A380 was introduced on the triple daily Dubai-Milan service. The migration from a Boeing 777-300ER to the double decker represents a capacity increase of 1,834 seats per week between the two cities.
It also facilitates the growth of Emirates' SkyCargo division. In 2015, Emirates transported 22,000 tonnes of cargo from Milan including cars, marble, food products like cheese and olive oil, pharmaceuticals, clothing and shoes that are bound for the UAE, India, Hong Kong USA, Australia and Mexico.
At the UK's Manchester Airport, one in every 25 passengers is now stepping on board an Emirates flight, with two of the three services it offers operated by an A380 and the third, by a Boeing 777-300ER.
This fleet deployment is only temporary as due to popular demand, a third A380 will serve Manchester from January. This will translate to 1,600 passengers flying out of Manchester to Dubai daily and an 11% increase in overall capacity on the route.
It will also mark the third UK hub to go 'pure A380', with London Heathrow and Gatwick both served by the A380 numerous times daily.
The move to add the third A380 comes as Emirates reveals it's on track to hit record passenger numbers of more than one million on the Dubai-Manchester route during the 2016 financial year (April 1 2016 to March 31 2017).
Last year (April 1 2015 to March 31 2016) the airline carried 610,000 passengers on the route, up 9.5 percent year on year.
Moving to the other side of the world and Christchurch, the main city on New Zealand's South Island, will be served by the Emirates A380 from October 30.
It will be the first time the destination is served by any A380 and will coincide with the introduction of the Emirates' non-stop Dubai-Auckland service, also operated by the airline's flagship double-decker.
Emirates is the only airline offering year-round scheduled A380 services to and from New Zealand.
The superjumbo will also head south to Johannesburg in February next year, with the South African capital joining some of the world's most popular destinations that are served by the Emirates A380. They include New York, Los Angeles, Madrid, Munich, Barcelona, Paris, Bangkok, Hong Kong, Beijing, Singapore and Sydney, to name a few.
The Emirates A380 configuration does vary, but in general, has three classes with 14 Private Suites in First Class, 76 flat-bed seats in Business Class and 401 seats in Economy. All passengers have access to free Wi-Fi and more than 2,500 channels of films, TV shows, music and games.
To facilitate the rapid expansion of Emirates' A380 fleet, Dubai Airports recently announced it had commissioned work on a project to increase the number of A380 contact stands at Dubai International's (DXB) Concourse C.
The project will increase the number of Code F gates (A380 gates) from three to 13, bringing the total number of A380 gates at DXB to 47, more than any other airport in the world. Concourse C became a part of the Terminal 3 complex used exclusively by Dubai's flagship carrier Emirates and its partner Qantas, following the opening of the US$1.2 billion Concourse D in February earlier this year.
The upgrade project which commenced in the third quarter this year and is expected to be completed by the end of 2018, is part of Dubai's Airports' DXB Plus programme under which the operator aims to increase DXB's capacity to 118 million passengers per year by 2023 without building any additional major infrastructure.
By 2025, Emirates and its fleet of superjumbos will relocate to Dubai's mega hub, Al Maktoum International, which is currently under expansion.
By that point, the new airport will have three runways, a major terminal and three or four concourses capable of supporting the airline's entire operation, says Dubai Airports CEO Paul Griffiths.
By 2030, Dubai's aviation sector will contribute $88.1 billion to GDP or 44 percent of the total, employing 1.194 million people, or 35.1 percent of Dubai's total workforce.
Dubai's economic prosperity is intrinsically linked to its aviation industry and Emirates is without a doubt, the major driving force behind the sector's exponential growth.
But this wouldn't be possible without its trusty workhorse, the remarkable A380.