The new taste of Dubai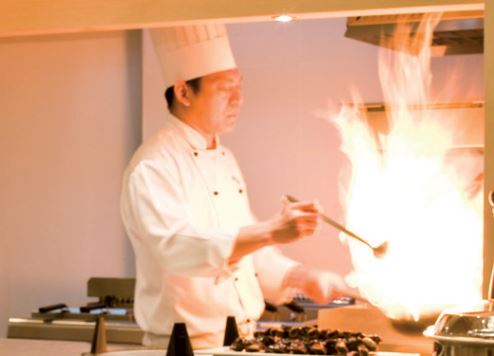 New restaurants continue to pop up across the city, confirming Dubai's status as the Middle East's culinary capital
Dubai is a hotbed of gastronomic activity, attracting a raft of new chefs, culinary concepts, major restaurant brands, new home-grown concepts, and everything in-between.
The latest UAE F&B food and beverage report by KPMG reveals more than 19,000 outlets will be operational country-wide by 2020 – that's 3,000 new places to eat and drink within the next three to four years.
In addition, Michelin has revealed it will soon launch a ratings scheme for UAE restaurants, putting it on par with global food capitals such as London, New York and Paris.
In the first quarter of this year alone, 14 new licensed dining outlets are due to open their doors, and interestingly, nine of them are local ventures, perhaps a nod to consumer desire for cuisine with a sense of 'place' and a menu that offers above all, fresh ingredients that are locally sourced where possible.
Paying tribute to Dubai's mouth-watering culinary scene, here are five of the most important restaurant openings scheduled in the coming months.
Zaahira
The brainchild of Australian-born celebrity chef, Greg Malouf, Zaahira is a 130-seat restaurant located in the five-star H Dubai hotel specialising in Middle Eastern cuisine. The menu will include Malouf's famous take on bisteeya – most likely a duck version – as well as plenty of mezze such as wagyu basturma with shanklish. Malouf says other dishes may include lentil tabbouleh, Gulf prawns with green chermoula, slow-cooked lamb shoulder, Egyptian-style pigeon, and calamari and scallops in a couscous and tomato stew. Set to open its doors in April, Zaahira will employ Lebanese chefs to safeguard the authenticity of the cuisine in a setting he describes as "Lebanese cool".
The Restaurant at The Address Boulevard Dubai
This new dining concept, which will be unveiled when The Address Boulevard Dubai opens its doors in the coming months, will simulate "the luxurious European apartment of a well-travelled family in the 1920s" and serve "classic dishes in sublime surroundings". It will draw on the global 'bistronomy' trend, offering "culinary delights and innovative beverages" day and night in a "warm and cosy residential-style venue". The dining area will feature inviting spaces modeled on a luxury residence, with sections named The Kitchen, Living Room, Collection Room, Dining Room, Dressing Room, Study Room and a Secret Room for intimate dining or meetings. There will be spaces dedicated to socialising too – The Library, Music Room and Games Room – while the family-friendly outdoor terrace will offer diners stunning views of Downtown Dubai.
Katsuya
The Philippe Starck-designed Japanese restaurant Katsuya is located at Jumeirah Al Naseem – the latest resort to open at the Madinat Jumeirah complex. Due to open in March, diners can expect a fresh take on Japanese classics, expertly put together by famous sushi chef Katsuya Uechi, who has already cornered the Hollywood market with his Californian-inspired cuisine, which coupled with Starck's sleek and sultry interiors, is set to prove a winning formula. Original but popular creations that will surely grace the Dubai menu include the crispy rice with spicy tuna, not to mention award-winning cocktails such as the 'Mandarin Delight'.
Folly
European bistro chefs Nick Alvis and Scott Price will introduce Folly to Souk Madinat Jumeirah any day now (late February, early March), replacing the popular Rivington Grill. It's not the duo's first Dubai venture by any means – the pair have been stalwarts of Dubai's culinary scene for more than seven years – but their latest venue is designed from scratch and promises simple but innovative cuisine, paired with great views of the Burj Al Arab and meandering Madinat Jumeirah waterways. It will seat just 40 diners inside, but the four outdoor terraces will cater to many more. Menu highlights include veal tongue with capers and Parmesan, monkfish cheeks with paprika and salted lemon, octopus with charred cucumber and ­fennel, lamb saddle with whipped pine nuts and salsa, and stone bass with Asian greens and mussel tempura. The dishes are smaller than average, encouraging guests to sample new flavours and combinations.
Chez Charles Restaurant
The Dubai-based online grocer and caterer, Chez Charles, which recently employed Michelin-star chefs to bolster its expanding team of culinary experts, is set to launch its first dedicated restaurant. Due to open in the first quarter of 2017, Chez Charles Restaurant is a French brasserie located in Dubai Design District (d3). The venue will serve traditional French cuisine, prepared using modern cooking techniques. Diners will be able to watch the chefs at work, with the kitchen set behind glass. They can also expect new dishes on a regular basis given Chez Charles's commitment to using fresh, in-season ingredients.