The First Group to capitalise on mid-market tourism growth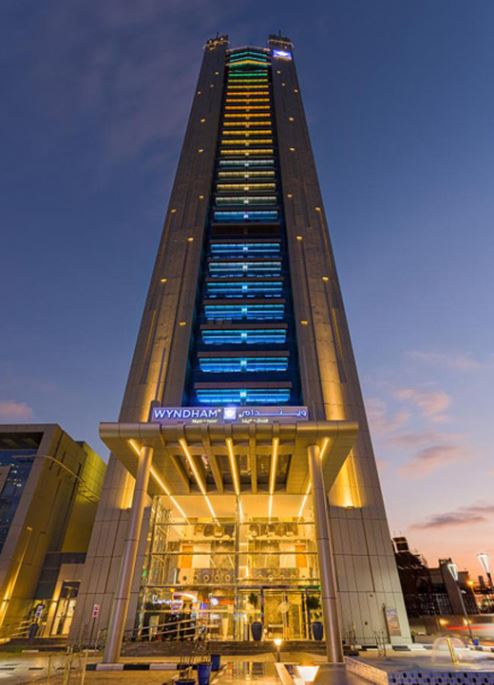 The First Group (TFG) is set to open four new upscale hotels in Dubai by 2020 as it looks to capitalise on the growing number of mid-market tourists visiting the emirate.
The properties include: Millennium Place Business Bay, Millennium Place JVT Dubai, Ramada Plaza JVC and TFG ONE Hotel, Dubai Marina, all of which will open ahead of the Expo.
TFG Asset Management head Mariano Faz said: "To achieve its target of 20 million visitors by 2020, Dubai is diversifying its tourism offering and attracting new markets, which has seen a new guest profile emerge: value-conscious families and business travellers who demand the luxury accommodation for which the city is known, but at an affordable price."
Faz said that the Wyndham Dubai Marina, which welcomed more than 36,000 guests in its first year of operation, proved the upscale hotel model met new market demand.
In 2016, Dubai's hotel inventory reached 102,845 rooms across 681 establishments, with 32 percent in the five-star category (33,122 rooms) and 23% in the four-star category (22,990 rooms), Dubai Tourism figures reveal.
To accommodate the 20 million visitors expected by 2020, Dubai requires at least 150,000 rooms. The emirate is on target to reach 134,000 rooms by the end of 2018, Dubai Tourism director general Helal Almarri recently revealed.
There was a "significant boost in the number of properties in the three- and four-star range" in 2016, with capacity growing by 24% and 8% respectively as "several stylish and boutique new entrants carved a niche positioning for themselves in the market", said Almarri.
However, more midscale and upscale room stock is needed by 2020 if current visitor demand trends continue, stressed TFG's Faz, who was one of the high-profile speakers at last week's Arabian Hotel Investment Conference (AHIC) 2017, which took place at Madinat Jumeirah, Dubai (April 25-27).
Delegates attending the event, including more than 700 leading hospitality industry professionals, heard from Faz and other conference speakers about how the economy and midscale hotel segments presented a "significant" opportunity for owners and operators.
In an exclusive presentation, STR managing director Robin Rossmann provided insight into the midscale pipeline and performance in the GCC, revealing that mid-market supply is set to match luxury in the GCC by 2021.
He said the 'Midscale' sector had out-performed the 'Upscale & Upper Mid Classes' and 'Luxury & Upper Upscale' classes since 2011 across the Gulf region.
Rossmann observed that mid-market hotels are under-represented and pointed to significant growth potential underpinned by rising intra-regional travel and demand for affordable travel.
Commenting on the trends, Jonathan Worsley, chairman, Bench Events, board director, STR and co-founder of AHIC, said: "The mid-market has been discussed at AHIC for several years, but in 2017 we have witnessed a significant shift as the compelling investment model for lower development costs and higher, quicker returns has put the mid-market in favour. It was fascinating to explore the long-term view, looking at costs, rate strategy and returns with our many speakers and sponsors."