The Essential Guide: Dubai Sports City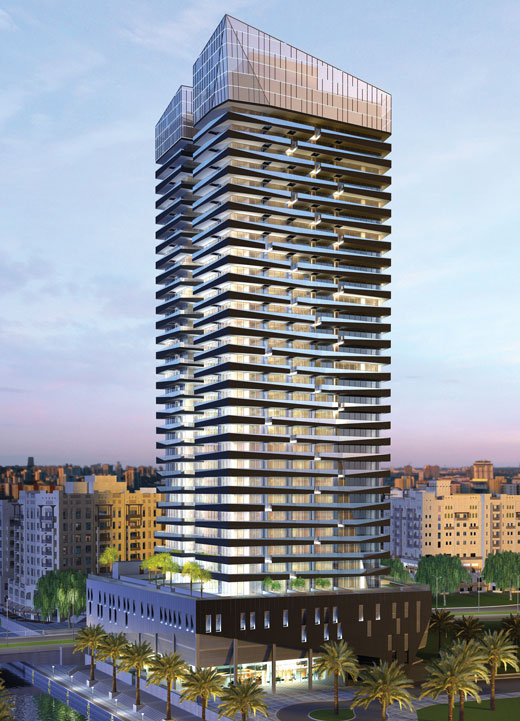 This centrally located, well-connected and unique integrated community is renowned for its world-class sporting and leisure facilities
OVERVIEW: This integrated residential, retail and sporting community is one of the city's most popular precincts and most unique mixed-use developments. Home to world-class sporting stadiums, training academies and leisure facilities, Dubai Sports City (DSC) houses three distinct residential districts: Victory Heights, Gallery Villas and Canal Residence. In 2018, the precinct celebrated its 10th anniversary.
SPORT CENTRAL: With the ICC Academy Dubai, a 25,000-seat cricket stadium and the amazing Els Club golf course all within walking distance of the precinct's main residential areas, DSC truly lives up to its name as the city's premier sporting and leisure community. As the official venue for the 2018 Asia Cricket Cup, which involved some of the world's best teams including India, Pakistan, Sri Lanka and Bangladesh, DSC's cricket stadium hosted eight international one-day matches including the tournament final. The stadium has also become the unofficial home ground of Pakistan cricket, regularly hosting the team's international matches. DSC is also conveniently located a short drive from Dubai's main business and leisure precincts, including Dubai South, which will host the Middle East's first World Expo in 2020. Meanwhile, Dubai International Airport and Al Maktoum International Airport – the city's international air hubs – are located just 20 minutes and 15 minutes' drive respectively from DSC. Sports City is hugely popular among expat families, thanks to its impressive array of international schools within a close radius of the community.
PROPERTY PIPELINE: According to data published by real estate analyst lookup.ae, DSC is home to more than 160 building plots, the majority of which are zoned for residential development. More than 8,300 units were scheduled to be delivered between Q2, 2015 and Q4, 2018.
THE FIRST GROUP'S DSC PORTFOLIO: The First Group's property portfolio in Dubai Sports City is one of the precinct's largest.
The Matrix: The Matrix represents the jewel in the crown of The First Group's Dubai Sports City (DSC) property portfolio. The 34-storey, split-design tower, which launched in November 2014, is one of the most popular residential developments in DSC.
The Diamond: Since opening in 2010, The Diamond has become one of DSC's most popular residential towers. With 128 turnkey units ranging from studio and duplex to one- and two-bedroom apartments, The Diamond boasts one of the best vantage points in DSC, with stunning views over the fairways of the nearby The Els Club Golf Course and within walking distance of the International Cricket Stadium.
The Bridge: The Bridge combines 24 floors of fully furnished apartments with four floors of state-of-the-art serviced office space. Managed by renowned international serviced office firm, Regus, SOLO Business Centre features 56 fully furnished offices, multiple meeting rooms, a drop-in business lounge and video conferencing facilities.
The Spirit: Equipped with a rooftop jogging track, luxury swimming pool, sun deck and state-of-the-art gymnasium, The Spirit offers residents some of the finest leisure facilities in DSC. The 19-storey tower is ideally located a short stroll away from DSC's major attractions and venues, including the International Cricket Stadium.
HOT PROPERTY: According to lookup.ae data, gross rental yields for residential apartments located in DSC rose 7.91% in Q3, 2017, while sales prices rose 2.03% year on year for the same period. Occupancy rates across the precinct averaged 76%.
NEED TO KNOW
LOCATION: Mohammed Bin Zayed Road, New Dubai
TOTAL AREA: 4,645,000 sq metres
PRECINCT BREAKDOWN: Residential, leisure facilities and sports stadia 88.55%; Commercial 11.45%
PLANNED BUILDINGS: 160 residential towers
PROJECTED POPULATION: 200,000
TRANSPORT CONNECTIONS: Mohammed Bin Zayed Road, (10 minutes' drive from Dubai International Airport).