Tecom firms combine to form Dubai Science Park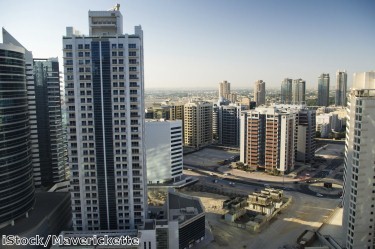 Industry-specialised developer Tecom has announced that two of its businesses have come together to create a joint project called Dubai Science Park.
The new entity - made up of Dubai Biotechnology and Research Park (DuBiotech) and the Energy and Environment Park (EnPark) - will create a space for better collaboration and innovation. 
In a statement, Tecom explained that the organisation will offer flexible, bespoke products that are designed to meet the specific needs of the science sector. 
Founded in 2005, DuBiotech includes more than 230 business partners, such as Pfizer, Amgen, Bristol-Myers Squibb, Maquet, Firmenich and IFF. EnPark, which was set up in 2007, is involved in the development of renewable energy and conservation projects.
Tecom explained that the combination of these two organisations is in line with Dubai's plan to add variety to its economy through the life sciences, energy and environment sectors. Dubai Science Park will support small and medium-sized businesses, as well as large conglomerates looking to create a headquarters in the Middle East.
Marwan Abdulaziz, the newly appointed executive director of Dubai Science Park, said: "DuBiotech and EnPark have been successful business communities for many years. 
"However, as they have evolved, we have seen the opportunity to further drive growth and development and as such, we have combined the entities to achieve greater innovations and serve the wider business community."
He added that Dubai Science Park, which has partnered with more than 280 businesses, aims to help the emirate become the home to one of the world's most innovative and vibrant science sectors.
Back in 2014, the UAE launched a national innovation strategy to ensure the region has a competitive edge over other countries and to boost diversification efforts. Since then, the government has backed several initiatives to achieve this goal.