TECOM business parks added 549 partners last year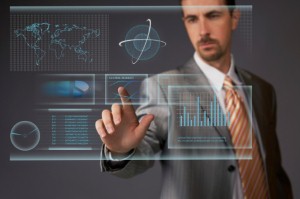 TECOM Investments' nine free zones enjoyed a very successful 2013.
Releasing its latest results the organisation stated it welcomed a total of 549 new partners to its business parks last year. The report showed the media cluster - comprising of Dubai Media City, Dubai Studio City and Dubai International Media Production Zone - accounted for the largest uptake of interest.
A total of 233 business partners joined in this sector during 2013, accounting for 43 per cent of the total number of additional clients. The ICT cluster of Dubai Knowledge Village and Dubai International Academic City (DIAC) welcomed 181 firms, equating to 33 per cent of the new acquisitions. 
Meanwhile, the report revealed the number of knowledge workers operating within the business parks jumped by 23 per cent over the course of 2013. This continued the five-year trend of sustained growth enjoyed by the four industry clusters and brought the total percentage increase achieved over this period to 81 per cent. 
The most notable highlights of last year included the expansions of Amity University, Sony Music Middle East, Hewlett Packard and Dell. Officials stated TECOM's success was due to the fact these clients have taken over an extra 11 per cent of the total lease area of its nine free zones. 
In addition, Dubai Internet City launched In5, its new innovation to help start-up businesses. The facility is intended to provide support and mentorship and an engaging working environment for small firms and entrepreneurs alike. Furthermore, DIAC unveiled its workforce planning study, tasked with enabling the emirate to prepare for the future skills requirements of businesses and the wider economy. 
Malek Al Malek, chief executive officer of TECOM Business Parks, commented: "2013 was an impressive year for TECOM's free zones. Our industry-focused clusters performed ahead of expectations, adding a significant number of new business partners and growing existing ones, which has helped to further develop the industries at large as well as our dynamic and collaborative communities."
He added TECOM was committed to play a significant role in Dubai's economic development, through its technological developments and strategic partnerships. In addition, the organisation would continue to contribute towards the emirate's visions of becoming a smart city and creating a green economy.