Switzerland first to confirm place at Expo 2020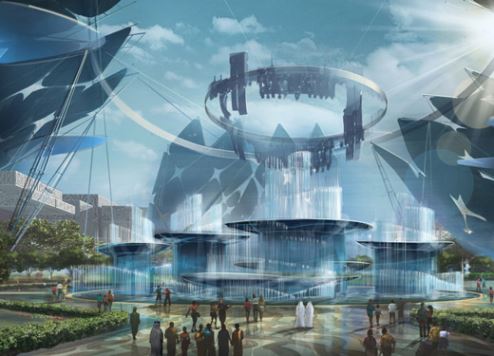 Switzerland has become the first country to formally signal its intention to participate in Expo 2020 Dubai.
The development marks a significant milestone for World Expo 2020, which plans to host more than 180 countries, along with 25 million visitors, from October 2020 to April 2021. 
His Highness Sheikh Ahmed Bin Saeed Al Maktoum, chairman of the Expo 2020 Dubai Higher Committee and chairman of Dubai Airports and Emirates Airline said: "Expo 2020 Dubai will be an international focal point where people and countries will come together to celebrate human ingenuity, and our shared ability to build a better future. We are delighted that the Swiss government has committed to participate, over four years ahead of the start of the Expo. The decision is an important reflection of the international role played by the UAE, and the significance of Expo 2020."
The Swiss Federal Council has revealed an AED 57 million budget for the Swiss Pavilion, which will be built at the Expo site in Jebel Ali.
Swiss Ambassador Maya Tissafi shared her enthusiasm for Expo 2020 Dubai and her delight at being the first country to sign up to the event.
"Switzerland and the UAE are both countries that thrive on connecting others, through travel and trade," she said.
"Participating in Dubai Expo 2020 is also of great interest to Swiss companies and the tourism sector given the region's economic potential.
"Because of this, we are excited to be the first country to agree to take part in Expo 2020. We share Expo's belief in connecting minds in order to create the future, and look forward to working closely with the organisers to contribute to a spectacular event that leaves a meaningful and long-lasting legacy both here in the UAE and at home in Switzerland."