Sustainability is key for Dubai International Airport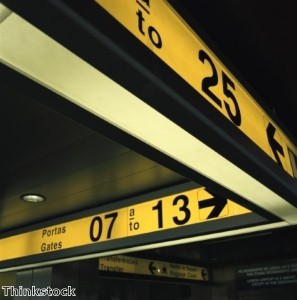 Bosses at Dubai International Airport have outlined a number of energy-saving measures to ensure the new Concourse D - which is due to open in 2015 - is as sustainable as possible.
The airport continues to grow at a rapid rate and is now the second largest in terms of annual passenger numbers on the planet.
Plans are in place to raise the overall yearly capacity to 90 million passengers, but leaders at Dubai Airports are conscious about the environmental impact of the expansion.
Numerous green initiatives will be introduced in Concourse D, including 192 solar panels, which will generate around 1.8 per cent of the building's total power. The panels will also deflect sunlight away from the terminal, ensuring it stays cool.
Recycling programmes will be adopted during the construction stage and locally-sourced materials are to be used wherever possible.
In fact, Dubai Aviation Engineering Projects will find at least ten per cent of the building materials from within 800 km of the airport, while a further 20 per cent will come from recycled products.
As well as this, the concourse is expected to use 50 per cent of wood-based materials that are certified in accordance with Forest Stewardship Councils' standards.
The building has been designed in a way that reduces the need for heat-intensive lighting and less energy is required to keep it cool.
Chief executive officer at Dubai Airports Paul Griffiths said: 'Designing environmentally friendly terminals is key to limiting our energy consumption and carbon footprint over time and fits in with our broader environmental policy. It also supports our industry's target of carbon neutral growth by 2020.
'With Concourse D we are taking another significant step towards providing our passengers with a more sustainable way to travel.'
Dubai International accommodated more than 5.2 million passengers in May, which was an 18.9 per cent improvement on the corresponding month in 2012. It was also the sixth consecutive month that the five million passenger mark had been surpassed.