Survey finds Dubai property market investor sentiment strong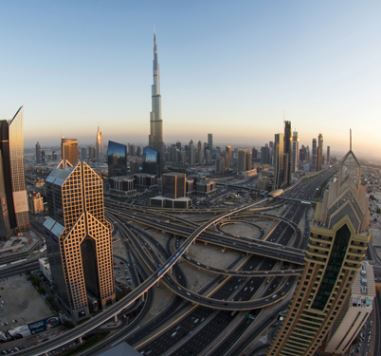 More than 60 percent of respondents to a new survey focusing on investor sentiment towards Dubai's booming property market expect the sector to grow strongly over the next 12 months.
The survey, conducted by YouGov on behalf Informa, reinforces Dubai's reputation as the region's most stable and lucrative property investment market.
The report, which surveyed 1,500 investors and real estate professionals, found that investor demand for more affordable residential options, such as studio and one-bedroom apartments, is booming in Dubai.
More than half of survey respondents (54 percent) said they felt positive about the industry's prospects for growth over the next 12 months, while 58 percent of those surveyed said they expect sales and rental prices to increase during the same period.
YouGov's head of Real Estate Research, Lara Al Barazi, said the study "highlights positive sentiment across the board".
"Investors, potential home buyers [and] real estate professionals, are expecting growth to continue in the Dubai real estate market in the coming year," she said.
"The most positive news is the extent of trust investors place in the residential property market, which reveals the high potential this sector has and the importance of understanding what appeals most amongst prospective buyers."  
One of the most telling findings from the survey related to the importance of location and its influence on property investment decisions.
Fifty-six percent of survey respondents said easy access to public transportation was the most important factor when considering a property investment, followed by convenient access to grocery stores (44 percent), shopping malls (41 percent) and mosques (37 percent).