Strong growth in Russian tourists visiting Dubai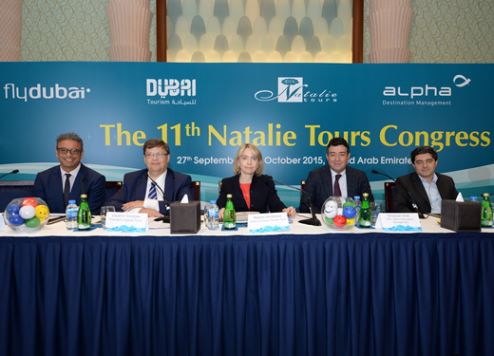 Dubai's Russian tourism market is showing strong signs of recovery, the Dubai Corporation for Tourism and Commerce Marketing (DCTCM) has revealed.
Hotel bookings made by Russian travel agents and tourists are on the rise again, according to the DCTCM's senior vice president for international operations, Marc Bennett.
He was speaking to more than 220 Russian travel trade professionals from leading Russian tour operator, Natalie Tours, who attended the 11th edition of the company's congress in Dubai last week.
Bennett told delegates that Dubai and the DCTCM would support the Russian travel trade "every step of the way" to boost Russian visitor numbers to the emirate and to encourage them to stay longer during their visit.
Russian business to Dubai has softened over the past 12 months due to the devaluation of the ruble against the US dollar, but Bennett said market recovery had started and he expected "good numbers in the coming months" with tourism figures on track to surpass the performance of previous years.
The DCTCM has rolled out substantial marketing and networking initiatives in Russia and the CIS markets in the past year and is set to launch a huge media campaign in October and November that will target key Russian cities.
"Our initiatives, along with the efforts by DMCs like Natalie Tours and Alpha Destination Management and Dubai hoteliers, will help assert the message that Dubai is an affordable destination for Russian outbound markets," said Bennett. "We want to make them stay longer in Dubai by doing more things that are to become a reality soon."
Emirates and flydubai have been strengthening the air connectivity from Dubai to Russia and the CIS in order to develop sustained growth of travel and tourism industry business from the region.
In August 2015, Dubai International reported a 12.9 percent increase in passenger traffic from Russia and the CIS compared to August 2014.