Strong dollar 'to boost UAE's dirham'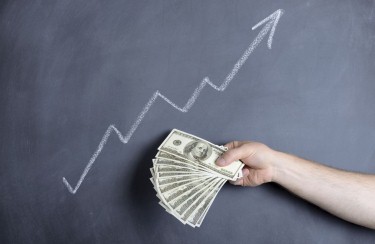 The increasing strength of the US dollar has boosted the UAE's dirham, leading to great deals for residents and tourists alike when spending their money in the Middle Eastern country.
Since November 1997, the dirham has been pegged to the dollar, allowing those spending in the UAE to reap a host of benefits when the US currency is performing well - which it is at present.
Jameel Ahmad, chief market analyst at Cyprus-based ForexTime, told the Khaleej Times that imported goods from the US, such as cars, electronics and luxury brands, have become more expensive in countries whose currencies have weakened against the dollar, like Canada, Europe and Australia.
Conversely, prices have been more appealing in the UAE, due to the dirham's relationship with the dollar, meaning tourists and residents have been able to take advantage of better deals on goods.
As the value of the dirham has been rising alongside the greenback, imports from Europe and Japan have also become cheaper in the Middle Eastern country than in the US, Mr Ahmad explained.
Data from the International Monetary Fund (IMF) demonstrates that the dollar's share climbed from 62.4 per cent in the third quarter of 2014 to 62.9 per cent by the end of the year. Conversely, the euro's share dropped from 22.6 per cent to 22.2 per cent during the same period of time.
Mr Ahmad told the website that he believes the US dollar will continue in its strong performance.
He said: "The trend is going to continue with the dollar. I still see potential for the dirham to continue its strength against the euro in the same way as I see the dollar maintaining its strength against the euro.
The fact that the dirham is pegged to the dollar isn't just good news for people shopping in Dubai, it's also beneficial for those looking to invest in the emirate's property. Investors can make big returns in dirhams, while also retaining their wealth even if their home currency begins to weaken.