Strength of Dubai's tourism sector 'creating thousands of jobs'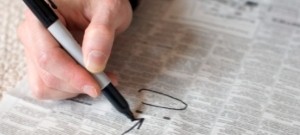 Around 300,000 jobs will be created in the small to medium-sized (SME) business sector in the UAE due to the strength of the tourism sector, especially in Dubai, according to Standard Chartered.
The firm predicts that the majority of these, plus a million indirect jobs, will be created, 90 per cent of which will be in the travel and tourism sector.
In addition, the financial services company claims SMEs and start-ups will be the biggest beneficiaries of the World Expo 2020 - an event that will run between October 2020 and April 2021 and is expected to attract 25 million visitors, with 17 million coming from overseas.
Standard Chartered also predicts that small businesses will reap the rewards generated from the Department of Tourism and Commerce Marketing's (DTCM) efforts to boost tourism even further in order to reach its target of enticing 20 million visitors to the emirate every year by 2020.
Commenting on the financial services firm's forecast, Helal Saeed Almarri, director-general of the DTCM, said: "Entrepreneurship - big or small - is one of the most globally consistent and relevant phenomena, redefining the economic landscape in the developed and developing world. As such, the targeted doubling of tourism numbers, coupled with human capital development, are major contributors to sustainable growth.
"We want to make sure that the increased spectrum of opportunities being created across the tourism infrastructure and service sector value chain actively attracts innovative and dynamic businesses - both domestically and internationally.'
The SME sector makes up more than 90 per cent of all Dubai's registered businesses, representing 42 per cent of the labour force and contributing 40 per cent to the emirate's gross domestic product (GDP).
Mr Almarri advised that the Expo 2020 will also create a slew of opportunities for small businesses and start-ups, as they will be the support to leverage the event through tailored schemes and comprehensive service programmes.
He added that the investments made not only by Dubai, but through visitor spend as well, will directly generate a significant GDP contribution for the emirate and the wider UAE - all of which will lead to accelerated growth for the SME sector.
Back in May, the International Monetary Fund said it would more than likely increase the 2014 economic forecast for Dubai, with the economy growing at its fastest pace last year since 2007, leading to a 4.6 per cent expansion in several core sectors, including tourism, retail, real estate and hospitality.