Street football exhibition to be launched in Dubai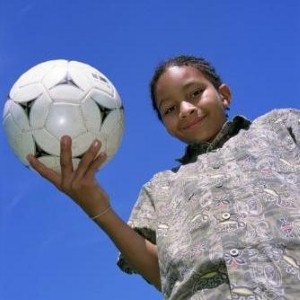 A special street football exhibition is set to be launched in the Gallery of Light at Dubai Community Theatre and Arts Centre.
Put together by mobile phone manufacturer HTC, 'Inside Street Football' will feature a number of photographs that capture the beautiful game at grassroots level.
Having secured a partnership with the Uefa Champions League and Europa League, HTC is keen to showcase how people from different cultures play soccer and photos have been taken in 12 cities in the Middle East and Europe.
The exhibition will be held at the facility - which can be found in the Mall of the Emirates - between September 16th and 19th.
A number of Getty Images photographers were sent out to capture evocative pictures using HTC's sophisticated camera equipment and Neeraj Seth, senior brand communication manager at HTC Middle East & Africa, is looking forward to piecing them all together.
'Football is a game that transcends all languages, all borders and all backgrounds so it was important for 'Inside Street Football' to go back to where it all started and capture the love people have for the game whatever the backdrop,' he remarked.
Dubai's Safa Park will feature in the exhibition, with photographer Farah Nosh saying: 'It was amazing to see Dubai in this way and to be a part of such a diverse exhibition like 'Inside Street Football'.'
The emirate is already renowned for being a world-class destination for exhibitions and conferences and the city is also steadily building itself a positive reputation in the football world.
Some famous players and coaches have moved to Dubai-based clubs in recent years - most notably Diego Maradona.
Although the Argentine legend is no longer the manager at Al Wasl, he has taken on an ambassadorial role for the Dubai Sports Council.
Former Sunderland striker Asamoah Gyan, ex-Chelsea, Barcelona and Inter Milan star Ricardo Quaresma and Brazilian forward Grafite - once of German side Wolfsburg - are some of the more recognisable players to sign for clubs that play in the UAE Pro League in the past few years.