Stone Temple Pilots performing in Dubai in 2014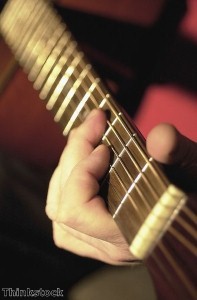 Stone Temple Pilots will be performing as part of Dubai Jazz Festival next year.
The band will be one of the headline acts for the event, playing on the opening night (February 13th) with Chester Bennington, best known as the lead singer of Linkin Park.
Co-founder and chief executive officer of Chillout Productions Anthony Younes said: 'Just like the Dubai Jazz Festival, the band is upholding their legacy while keeping up with the new age.'
The announcement confirms the fifth of eight headline acts across the week, with three more to be unveiled at a later date. Despite the festival's name, it celebrates music of various genres, offering a diverse music experience as a result - other well known acts already confirmed for 2014 include The Wanted, Olly Murs, Colbie Caillat and Jamie Cullum.
This will be the 12th iteration of the annual event, which is arguably one of the biggest the emirate offers. Dubai has a growing music scene and, in addition to smaller examples such as the Sandance Festival, this year featuring the Killers, there are a number of larger occasions which draw in large numbers of attendees.
Next year the musical celebration looks to add more to the experience, as Mr Younes said there will be a new event running alongside the main performances, although he did not offer any specific details, claiming a multi-Grammy award winning act has yet to be announced.
He said: 'Through this introduction, we can better promote the growth of jazz for music fans in the UAE. We will be providing a full night line-up complete with diverse and talented performers across multiple genres - it will be an incredible mix of jazz, pop, rock and more.'
Running between February 13th and 21st, it will be held in Festival City, a region in the shiekdom known for its entertainment, leisure and tourism facilities.