Spike in international visitors drives Dubai Parks growth in 2018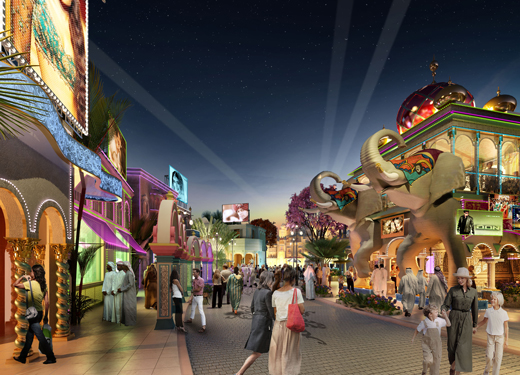 In another positive sign for the growth of Dubai's tourism sector, the city's premier theme park destination, Dubai Parks and Resorts, has revealed it welcomed 2.8 million visitors in 2018, marking a 22 percent rise compared to 2017.
The full year result builds on what was a bumper first half to the year for the Middle East's largest multi-themed leisure and entertainment destination. In the six months to June, the tourism destination welcomed 1.46 million visitors, representing a 46% rise in visitor numbers compared to a year prior.
Dubai Parks and Resorts, which opened in October 2016, features Motiongate Dubai as well as the region's first Legoland Park and a Legoland Water Park and Bollywood Parks Dubai, connected by Riverland Dubai, a retail, dining and entertainment walkway.
In an interview with local newspaper Khaleej Times, the CEO and managing director of operator DXB Entertainments, Mohamed Almulla, said international visitors to the park accounted for 40% of total footfall in 2018.
"Looking ahead to 2019, our priority is to continue increasing footfall from international tourists, which is a key growth driver, while also maintaining the solid base of local and regional visitors. We look forward to continue on this growth trajectory during 2019 and beyond," Almulla said.
Dubai has worked hard to diversify its tourism attractions in recent years in a bid to attract visitors from a broader demographic, with a particular focus on families.
Dubai welcomed 11.58 million visitors in the first nine months of 2018, according to data issued by Dubai's Department of Tourism & Commerce Marketing (Dubai Tourism).
India retained its ranking as the emirate's biggest tourism source market, followed by Saudi Arabia and the UK.
Russia, China and Germany ranked among the fastest growing source markets, with each country reporting double-digit growth compared to the same period in 2017.
Russian visitor numbers surged a remarkable 60% compared to 2017, with the total number reaching 460,000 during the period, while air capacity between the two destinations increased 19%.