Sphere-shaped restaurant for new Dubai Creek development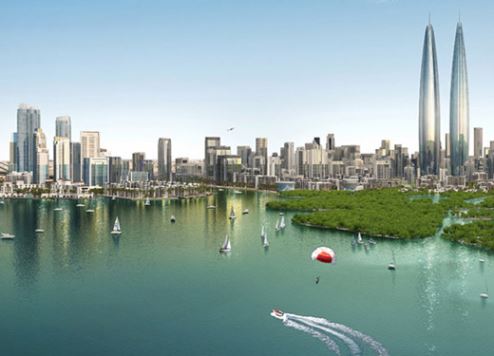 An iconic sphere-shaped restaurant will be another focal point of the Dubai Creek Harbour at The Lagoons project.
This unusual dining venue, which will be located at the end of an extended pier, will form part of the eight-million-square-feet of retail and hospitality space planned at the Dubai Creek site.
The development will also feature a marina and 22 hotels covering 4,400 rooms.
The centerpiece of the project, however, is the Dubai Twin Towers, which will be the tallest twin towers in the world, although their heights are yet to be revealed.
At present, the Petronas Twin Towers in Kuala Lumpur, Malaysia, at 452 metres and 88 floors hold the record for the tallest twin towers in the world.
Dubai Creek Harbour at The Lagoons will be developed on an open site and is expected to be larger than Downtown Dubai.
"This is the greatest spot in the world for one to come in and be creative and add something that something that's so special for the citizens of this country," said Mohamed Alabbar, the chairman of developer Emaar Properties. "It (the creek) was the only story of where Dubai is and where it came from and which way it's going."
He said the project paid tribute to "the vision of His Highness Sheikh Mohammed bin Rashid Al Maktoum, UAE Vice President and Prime Minister and Ruler of Dubai, to create a dynamic city of the future that integrates smart networks, while building on the cultural heritage of our city".