Spending by tourists in UAE up 5% in Q1 of 2015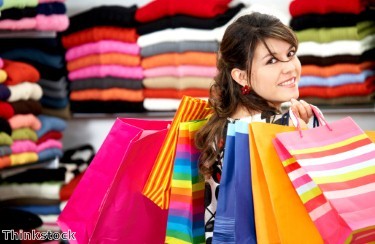 In the first quarter of 2015, spending by tourists in the UAE was up five per cent compared to the same period last year, according to new data.
The figures were compiled by payment solutions provider Network International and were taken from visitor debit and credit card transactions made in the first three months of this year, Gulf Business reports.
Tourists from the US spent the largest amount in the country, accounting for more than one-fifth (21 per cent) of all spend in the sector, while those originating from Saudi Arabia were the second highest spenders with 12 per cent of the total figure.
Visitors from the UK, China and Kuwait came in third, fourth and fifth place respectively, according to Network International's data.
Due to the weakening rouble, the total spend from Russian tourists fell significantly by 52 per cent, while Chinese travellers parted with seven per cent less cash in the first three months of 2015 compared to the first quarter of 2014 - but still kept their place in the top five spenders in the UAE.
Network International explained that the country's economy hasn't suffered due to the drop in spending from Chinese and Russian tourists, as it has been offset by the increase in expenditure among those from the US, Saudi Arabia and Canada.  
When looking at what tourists are spending their money on, the data revealed that tourists from the US spent the least on hotels and meals, while Russian and Chinese visitors parted with more cash for fashion - with these transactions on average three times the size of those in fashion capitals like France and Italy.  
The biggest restaurant bills were racked up by travellers from the GCC, with tourists from Saudi Arabia and Qatar spending 60 per cent more than the average person per meal.