'Soul of Dubai' guidebook reveals emirate's hidden treasures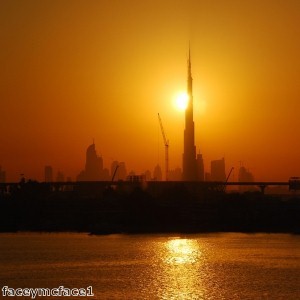 A new guidebook has been created to reveal the hidden treasures of Dubai, hopefully showing tourists that there's more to discover in the city than shopping malls, towering skyscrapers and beaches.
The 'Soul of Dubai' is made up of interviews from residents and expats who disclose their favourite corners of the city, some of which often go unseen during traditional sightseeing tours. The Heritage House, built in the late 19th century, and Bin Lootah Mosque, which dates back to 1910, are just two examples of the rarely seen wonders the emirate is home to.
Sheikha Latifa bint Mohammed Al Maktoum, vice chairman of the board of directors of Dubai Culture and Arts Authority, writes in the foreword of the book: "Within the hustle and bustle of the city lies a layer that is imbued with diverse cultural nuances, traditions and heritage."
She describes the hidden gems featured in the guide as "the heart and soul of Dubai."
The book focuses on culture, art and the best places to eat and divides the emirate into four districts, making it easier for tourists to create their own route around the city and possibly venture off the beaten track.
It will be available completely free of charge at hotels, bookshops and Dubai International Airport.
Khalil Abdulwahid, visual arts manager at Dubai Culture and Arts Authority, hopes the guide will help banish some of the myths surrounding the emirate, which some have dubbed the Vegas of the Middle East.
He said: "One spot that's very special for me is the Creek. That's the heart of Dubai, the heritage, the arts, the culture. You see how Dubai came up so I do encourage people to come to the Creek."
According to Mr Abdulwahid, art lovers should head to the Dubai International Financial Centre as it has a myriad of galleries that tourists can view. It would be unlikely that a visitor would make the connection between art and finance without a little help from those in the know.
This guidebook could attract a different calibre of tourist - one who is not looking for a beach-based holiday, but is seeking a taste of culture, history and adventure.