Slovenia signs up to Expo 2020 Dubai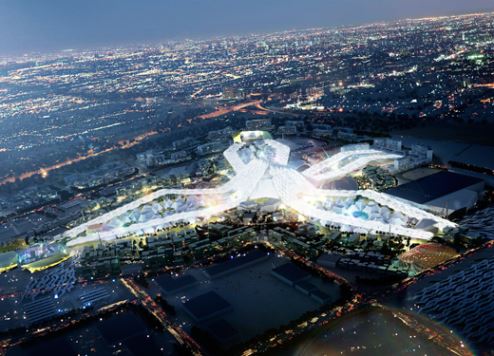 The Republic of Slovenia has signed a letter of intent confirming its participation in Expo 2020 Dubai.
It's the second country to confirm it will take part in the mega event following Switzerland, which was the first to sign up in April.
The agreement was signed at a meeting between Sultan bin Saeed Al Mansouri, the UAE's Minister of Economy, and Zdravko Pocivalsek, Slovenian Minister of Economic Development and Technology.
The meeting was part of bilateral co-operation talks between the UAE and Slovenia in key economic sectors including innovation, tourism, sustainability, transport, and supporting small and medium enterprises (SMEs).
"Slovenia enjoys long-standing ties and increasingly strong economic relations with the UAE, and we are delighted that it has confirmed its participation in Expo 2020 Dubai, four years ahead of the mega-event," said Al Mansouri.
"We look forward to Slovenia's participation as the UAE hosts the region's first mega event, which will bring nations together to build a better future, and a lasting legacy, for the region and the world."
Reem bint Ibrahim Al Hashemi, Minister of State for International Cooperation, and director general Bureau Expo 2020 Dubai, said the announcement of Slovenia's participation demonstrated the power of the expo to "form new connections for the future".
"We are building a festival of human ingenuity that brings millions of visitors and 200 countries, companies and NGOs together," she said. "I am delighted that Slovenia has confirmed its participation so early in the process."
Pocivalsek said Slovenia was focused on sustainable development, particularly in the tourism sector.
Slovenia will now begin the process of designing its national pavilion for the event. Construction of all confirmed pavilions will begin in the second quarter of 2018.
Between October 2020 and April 2021, Expo 2020 Dubai is expected to welcome more than 180 nations and an international audience of 25 million visitors.
The expo site will cover some 438,000 square metres in Dubai's Jebel Ali district, an area 10% larger in size than the Milan Expo 2015 site.
Expo 2020 Dubai is expected to create 277,000 jobs, most of which will be in the tourism industry.