Sky's the limit for the UAE, says Sheikh Mohammed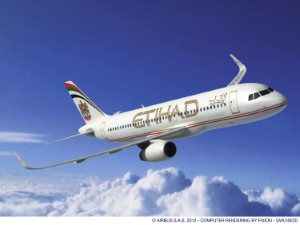 The news that the UAE scored the highest success rate in history by the International Civil Aviation Organisation's (ICAO's) Universal Safety Oversight Audit Programme prompted His Highness Sheikh Mohammed Bin Rashid Al Maktoum, UAE Vice President, Prime Minister and Ruler of Dubai to tweet that the "sky's the limit" for the country.
Upon hearing that the UAE had been awarded a score of 98.86, Sheikh Mohammed tweeted: "From no roads four decades ago, [the] UAE today has the world's most advanced [and] safe airlines [and] flight routes. For our dreams, the sky is the limit.
"We will continue our strive to be the safest hub for facilitating trade, tourism and economic exchange among peoples of the world."
Sheikh Mohammed said that the country's advanced airports and planes, sound legislation, and skilled staff have all worked together to ensure its aviation sector has been ranked as the world's safest.
The UAE's achievement is unprecedented and demonstrates that it works in compliance with international aviation safety standards, almost passing the ICAO's audit with full marks.
Sheikh Ahmed bin Saeed Al Maktoum, president of the Department of Civil Aviation Authority and chief executive officer of Emirates Airline, also welcomed the news. He said that the global recognition is due to persistent efforts to reach this high position - a ranking that he feels the country deserves.
He added that the UAE's aviation sector is made up of superb infrastructure and services, becoming qualified to play a key role in steering the global industry towards new heights. Sheikh Ahmed praised the work of everyone involved and said he believes there are many more achievements to come.
Commenting on the rating, James Hogan, president and chief executive officer of Etihad Airways, said: "The ICAO report reflects the significant contribution of the UAE's aviation industry in regards to safety developments. At Etihad Airways safety is, and always will be, our number one priority."
He added that the company is looking forward to continued collaboration to maintain and enhance safety standards in the UAE's aviation sector.