Six aims of Dubai Plan 2021 revealed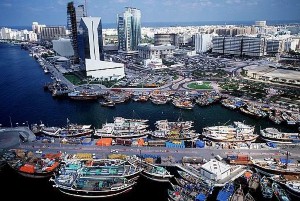 The six aims of the Dubai Plan 2021 have been announced, with a strong focus on creating a happy emirate, an attractive location to live and work, and a sustainable city.
Vice-president of the United Arab Emirates and ruler of Dubai Sheikh Mohammed bin Rashid Al Maktoum has revealed the city's intentions for the coming years, as it aims to attract an increasing number of people to work and live there. By 2020, Dubai hopes to be welcoming 20 million visitors each year, for both business and leisure.
The first point outlined in the Dubai Plan 2021 centres around having a city of happy, creative, cultured and empowered citizens, which Sheikh Mohammed believes can be achieved through creating a culture residents are proud of and want to show off to the rest of the world.
In a message posted on Twitter, Sheikh Mohammed wrote: "The first objective for the Dubai Plan 2021 is achieving people's happiness. We have full confidence in those responsible to fulfil this goal."
Secondly, the Dubai Plan looks at how the emirate can create an inclusive and cohesive society - something that has the potential to be achieved by ensuring everyone living in or visiting Dubai is treated fairly, is tolerant of others and takes personal responsibility for their actions.
The third point centres around making sure people are proud of living in Dubai, as the emirate's leaders want it to be home to some of the world's best schools, hospitals and other amenities in the near future.
Smart and sustainable living is the theme of the the plan's fourth point, as although its infrastructure is being drastically improved, this work will be carried out with the environment in mind.
Point five is all about making Dubai a 'pivotal hub in the global economy', with intentions for it to become one of the world's leading business centres.
And last but not least, the sixth point of the Dubai Plan 2021 refers to creating a 'pioneering and excellent' government to enforce the emirate's values and make sure people are proud to be living there and travellers are excited to visit the city.
On Twitter, Sheikh Mohammed added: "The future is full of opportunities, yet challenges exist too. But facing the future with positive energy will always ensure the best."