Sheikh Mohammed approves RTA Expo building design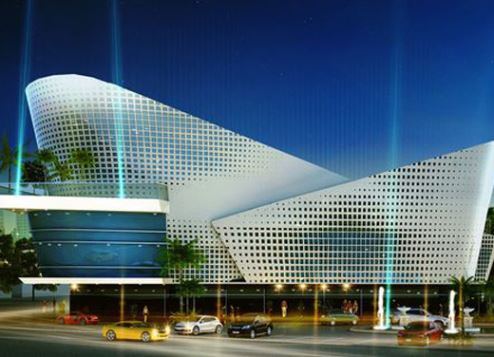 Sheikh Mohammed bin Rashid Al Maktoum, Vice President of the UAE and Ruler of Dubai, has approved the design for the Roads and Transport Authority (RTA)'s official Expo 2020 building.
The AED335 million (US$91 million) Green Enterprise Command and Control Centre, known as EC3, will be used to manage the public transport required to host the Expo, the RTA said, according to state news agency, WAM.
The building will have a central control unit for RTA agencies such as the Dubai Metro, Dubai Tram, taxis and traffic systems.
Sheikh Mohammed has issued directives to speed up construction and deliver the building on time in order to meet the needs of Expo 2020, WAM said.
He has also directed the RTA to use the latest "smart" technologies and ensure the system can adapt to technological advancements in the coming years.
The five-storey EC3 will feature a central control room, office space, an auditorium, press centre and four utility buildings.
The design conforms to environmentally-sustainable building codes and will qualify for the Green Buildings Certification Gold Rating scheme, WAM reported.
Mattar Al Tayer, director-general and chairman of the RTA, said: "The centre is slated to be one of the Dubai city landmarks. It will act as a unified platform linking various control centers of RTA's operational agencies such as Dubai Metro, Dubai Tram, Public Transport, Taxis, and Traffic Systems Control Centers with an integrated central control unit.
"Such a unit will be linked with all RTA's agencies in the initial phase, and with all external entities associated with the business of RTA later on.
"The facility will be the first of its kind in the Middle East in controlling, coordinating and integrating various transit modes besides undertaking sound planning of various mobility challenges for RTA."