Sheikh Hamdan orders world tour for Dubai whizkid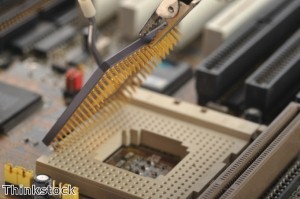 The crown prince of Dubai has issued a directive to arrange a scientific world tour for one of the emirate's brightest stars.
Sheikh Hamdan bin Mohammed bin Rashid Al Maktoum decreed young inventor Adeeb Al Blushi should travel to seven of the globe's most advanced countries in the field of research and development. While there, he will meet with experts, scientists and mentors, in an attempt to prepare him for working in the field.
The tour was organised so it would not affect his school attendance and is designed to boost his confidence. He will be accompanied by family members throughout his journey, with the first stop being Brussels later this month. There, Adeeb will attend the Green Carbon Conference.
Paris will be the next stop on his adventure, where he is due to take part in the Virtual, Augmented and Robotic Humans conference. From there, he will travel to Munich and attend a workshop for medical equipment.
Adeeb's journey will then take him to the US, where he will be part of the World of Business Ideas conference on innovation in New York and the fifth International Conference on Systematic Innovation in California. His last stop in the country will be at the National Aeronautics and Space Administration.
From there, the inventor will travel to back to Europe and attend the Creativity Workshop in Florence. Finally, he will take part in a series of events in the UK, including the International Radiocarbon in the Environment Conference in Northern Ireland and the Science and Information Conference in London.
Adeeb is a member of the Arab Robotics Association and already has been awarded over 60 certificates for his work. Accolades include the Hamdan bin Rashid Al Maktoum Award for Distinguished Academic Performance and he has also received recognition from the Jordan's Jubilee Centre for Excellence in Education.
His inventing career began as the result of watching his father live in discomfort. To help, he created a light-weight prosthetic apparatus for him to use, while also developing a small cleaning robot to assist his mother with the household chores.
Other innovations have included a heart monitor, which can wirelessly beam health alerts to response teams, a fireproof helmet with a camera system and a smart wheelchair for the disabled.