September traffic puts DXB on track for another record year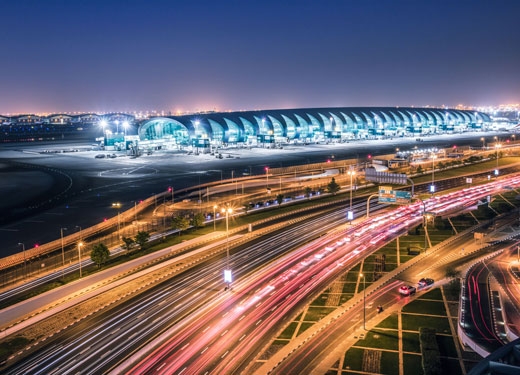 Dubai International Airport, the world's busiest airport for international passenger traffic, welcomed 7.2 million customers in September, according to new data from operator Dubai Airports.
The result brought total traffic for the year to September to 67.5 million. 
It was the sixth time in 2018 that DXB's monthly traffic surpassed the 7 million mark, helping finish off the third quarter with 23.8 million customers, up 1%.
India once again ranked as DXB's top destination country by passenger volumes in September, with total traffic reaching 957,748. The UK ranked second with 538,199 passengers, followed by Saudi Arabia (454,929) Australia (256,848), the United States (252,264 customers) and China (208,822).
In terms of city destinations, London ranked first with 329,778 passengers, followed by Mumbai (199,829) and New Delhi (170,122). 
The fastest growing regions were North America, with traffic rising 15.2%, Africa (+10.9%) and CIS (+6.8%).  
Flight movements rose 1.4% to 33,610, while the average number of customers per flight was 221.
A total of 306,210 flights have taken-off or landed at DXB (-0.5%) so far this year, bringing the total number of flight movements at DXB per day to 1,125.
DXB is on track to retain its position as the world's busiest international air hub in 2018, with the current rate of growth placing total passenger traffic in excess of 90 million, compared to 88.2 million in 2017.
By comparison, London Heathrow, the second busiest international air hub, reported passenger traffic of 78 million in 2017 and already operates at 99% capacity, curtailing future growth until the airport's third runway becomes operational sometime in the mid-2020s.