Second-tallest tower set to be built in Dubai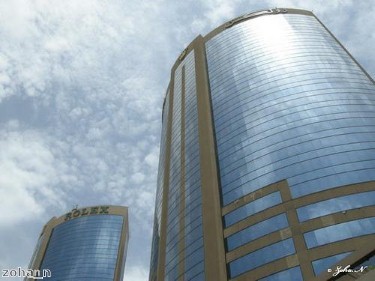 Plans to build Dubai's second-tallest tower have been revealed.
The structure will be constructed on Business Bay and although its exact height is yet to be announced, it has been confirmed that it will be taller than every other building in the emirate, with the exception of Burj Khalifa, which is the tallest building in the world.
Ravi Pillai, chairman of Saudi-based group RP Global, told Gulf News: "A lot of the details – and the key one will be regarding the height itself - will be decided only at the time of the launch, expected in the fourth quarter of this year or early next."
He revealed the structure is expected to be ready for 2020, meaning people who visit Dubai for the World Expo will have one more towering skyscraper to admire.
The building will be multi-purpose and is expected to feature a hotel, serviced apartments, a freehold residential component and a retail area. Its total development cost is forecast to be between AED four billion and 4.5 billion. 
Princess Tower is currently the second-tallest building in Dubai, measuring some 414 metres. It is not yet clear whether the new structure will exceed the second-tallest building in the world, which is the 632 metres high Shanghai Tower in China.
Dubai is famous for its skyscrapers with the Burj Khalifa, a tourist attraction in its own right. The structures also attract visitors for all manner of other reasons, ranging from hosting business trips to serving as a platform for bungee jumping.