Sculptures to be built across Dubai as expo promotion ramps up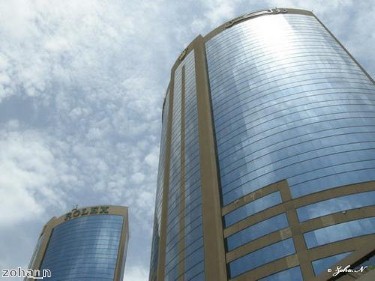 The latest phase in the promotion of the 2020 World Expo will see 21 new structures built across Dubai.
Designed by leading artists from around the world, the towering sculptures are to be installed at a range of venues such as shopping centres, leisure hubs and business sites.
Measuring between three and six metres in height, the structures will feature interactive screens that will allow residents and visitors to Dubai to learn about the Expo and the impact that previous events have had on their host cities.
On March 22nd, the 21 sculptures are to be joined together to create three giant structures reflecting the sub-themes of the Expo.
Reem Al Hashemi, UAE minister of state and board representative of the Dubai Expo 2020 higher committee and director general of the Bureau Dubai Expo 2020, stated: "Art is universal in its appeal and understanding. We hope the expression of our theme and sub-themes through the eyes of the world's artists will spark dialogue around the challenges that impact our daily lives and connect the community."
With the Expo now just five years away, more and more efforts will be made to promote the event and build excitement. Dubai's hotel industry is certainly eagerly awaiting the global showcase, as it is expected to attract some 25 million visitors during its six-month duration and is behind only the Fifa World Cup and Olympic Games in terms of economic and cultural impact.
The 21 sculptures set to be installed in the emirate are part of the wider For Everyone campaign, which aims to promote the benefits of the Expo for all of the people living in or visiting Dubai. A competition is also being run that invites people to design a logo for the event.