Saudis flocking to Dubai for vacations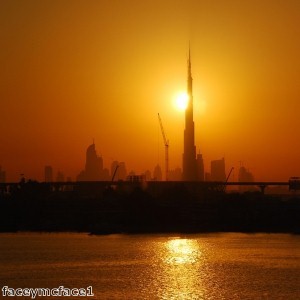 Dubai's recent efforts to boost international tourists appears to be working, with travellers from Saudi Arabia choosing the emirate as their top holiday destination, tourism experts suggest.
According to industry commentators, the shopping malls and entertainment offerings are a big draw for Saudi tourists and are something that Dubai is constantly adding to, such as by building the Mall of the World.
Nasser Al-Tayyar, president of Al-Tayyar Tourism and Travel Group, said: "Dubai is the top holiday destination for Saudis owing to its numerous attractions. Secondly, political instability in neighboring Arab countries, which were favoured by Saudis earlier, has diverted them to Dubai."
Recent figures have highlighted Dubai's versatility as a tourist destination, with the emirate becoming popular with families, as well as with visitors from all around the globe.
Last month, Hotels.com named Dubai as the most preferred overseas for Indian travellers - knocking Bangkok off the top spot. In just 12 months, the emirate climbed two places, moving from third place in 2013 to first in 2014.
There has also been a significant increase in the number of people from Oman visiting Dubai, with 163,000 tourists staying in hotels in the first half of this year - a 12 per cent increase compared to the same period in 2013.
Saeed Al Falasi, strategic alliances director of the Dubai Festivals and Retail Establishment, told the Times of Oman: 'Oman is a very important tourism market for Dubai, with the number of hotel guests from the Sultanate increasing year on year. We expect an increase in the number of Dubai visitors to the UAE in July and August 2014."
In 2014, over 291,000 Omani tourists headed to Dubai for a vacation, which was a two per cent increase compared to 2012. Mr Al Falasi believes the numbers will continue to rise as Oman has become a key component in its plans to attract more visitors from the GCC region.