Saudi tourists flock to Dubai for Eid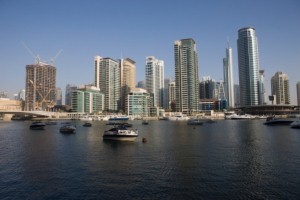 Dubai has been the destination of choice for thousands of Saudi Arabians looking to celebrate Eid.
Research from Al-Riyadh Daily has revealed 35 per cent of guests staying in the emirate's hotels during the period were from the fellow gulf nation.
Mohammad Al-Turki, an investor in the tourism sector, told the Saudi Gazette Dubai's reputation as a friendly-family attraction is part of what makes it so appealing to Saudis.
'There is no doubt that Dubai is very well-equipped in terms of infrastructure, tourism facilities, services and attractions that make it the ideal family tourism destination,' he stated.
He said many Saudi tour operators work alongside their counterparts in the emirate to put together unique and affordable packages.
'The fact that Dubai has witnessed a huge growth in shopping malls and large hotels during the past three years has proved helpful,' he added.
Statistics from the Dubai Department of Tourism and Commerce Marketing have already revealed more than two million Saudi Arabians visited the emirate during the first six months of this year, which is more than any other nation.
The Saudi Gazette said Dubai has used effective marketing to attract tourists from the gulf nation this summer. This includes the Summer is Dubai campaign, which runs from June to September and contains numerous events and attractions, and the marketing wing of the emirate's tourism department touring fellow Gulf Cooperation Council nations to promote the destination.
Mohammad Al-Shahrani, a Saudi tourist in Dubai, told the newspaper he chose to travel to the emirate because it is close to home and offers excellent recreational and retail facilities for both adults and children.
Last month, research from MasterCard revealed 450,000 journeys will take place between the emirate and the Saudi city of Riyadh this year, a figure which is second only to London. The people who make the short trip across the gulf are expected to spend in the region of $359 million.