Saudi families a key demographic for Dubai resorts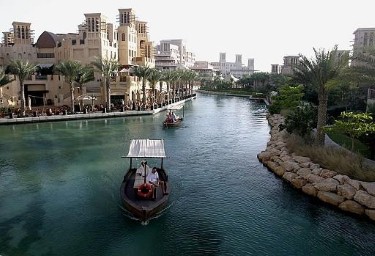 Knowing the key target audiences for attracting tourists to Dubai is one of the easiest routes to success for the travel industry in the emirate. And for many resorts in Dubai, one demographic is becoming more prevalent than any other. 
In recent years, Saudi Arabian investors have been one of the main drivers of the property market in Dubai, but according to a new report, families from the nation are now the key target for tourism bosses as they increasingly see Dubai as the place to be for their holidays. 
For leading Dubai resorts such as Madinat Jumeirah, Saudi Arabia has been named as the key target area for 2015, and as a result, the destination, known as the Arabian Resort of Dubai, is now readying a number of new offers designed to attract tourists from the area. 
Understanding exactly what it is that any demographic is looking for during its stay in any destination is a key to success, and it is this that the Dubai tourism bosses have looked to capitalise on, with a focus on spacious accommodation, and an array of dining, leisure and entertainment choices that appeal to large families with a range of tastes, such as those coming from Saudi Arabia. 
Madinat Jumeirah Resort general manager Margaret Paul said: "Saudi Arabia is the primary Gulf region source market for Madinat Jumeirah year after year. We welcome an ever growing number of Saudi families at our hotels every month and look forward to offering them the first-class hospitality that our guests return to experience each summer."
She also went on to say that one of the main plus points for the resort in terms of what it offers tourists from Saudi Arabia is its varied offerings, adding that it "caters to everyone – children can feed rehabilitated sea turtles at our turtle lagoon, fashion-conscious ladies can shop for the latest designer fashions and families staying with us have plenty to explore".