RTA to enhance Dubai's marine transfer service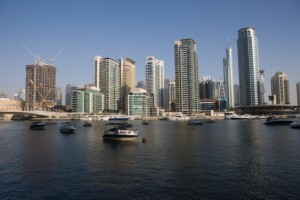 The Road and Transport Authority (RTA) in Dubai has announced measures to enhance marine transfer services.
Customer service kiosks have been installed in the new stations such as Marina Mall, Marina Walk, Marina Terrace and the Marine Promenade. These new platforms were created as part of the RTA's rejuvenation of the ferry system, as part of its Public Transport Day in November.
This project also saw the revamp of the Water Bus service, which offers passengers the chance to explore Dubai Creek. Launched in 2007, it provides tourists a convenient passageway to the creek and contains LCD monitors for entertainment. It consists of five lines and is described by the RTA as the smoothest mode of transport of its kind.
Ferry times have also been revised so as to match the level of demand. The first journeys of the new timetable are one-way trips between Al Ghubaiba station and the marina, starting at 11:00. There is also an evening tea sailing which commences at 15:00 and lasts for approximately one hour. Depending on the starting point of the ferry, the cruise will either set sail for the Floating Bridge and Hyatt Regency hotel, or explore the sights of Dubai marina.
Meanwhile, the Sunset Scenery journey will either move around Al Ghubaiba or the marina. Lasting one hour, the service commences at 17:00. Transport officials will also listen to the opinions of ferry users to decide whether to make the 11:00 cruises round trips, rather than just one-way.
The Dubai ferry network is the largest marine transit mode operated by the RTA. It is used as a fast means of transportation along Jumeirah Beach, the marina and the Waterfront projects. The boats are 32 metres in length and each one can hold 100 passengers. They are able to achieve speeds of up to 24 knots per hour and the vessels are also fitted with high-quality entertainment systems.