Road expansion boost for Dubai International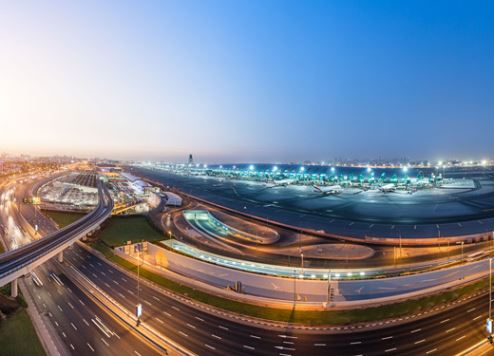 Plans to improve airport-related infrastructure around Dubai International (DXB) have been given the go ahead.
Dubai's Road & Transport Authority (RTA) has revealed details of its Airport Road expansion programme, which will increase capacity and decrease congestion on this busy stretch of road during peak periods, with works due to be completed over the next 18 to 24 months.
It's a project that's been well received by DXB operator Dubai Airports, given the airport reported international passenger traffic of more than 78 million in 2015, up 10.7 percent year on year, a figure predicted to rise to more than 85 million by the end of 2016.
"Over the past seven years, passenger traffic has more than doubled and we have climbed the ranks to become the world's number one airport for international passenger traffic," said Dubai Airports CEO Paul Griffiths.
"In that time we have opened Terminal 3, Concourse B, Concourse A and most recently, Concourse D. The investment of some $13 billion has paid huge dividends as now aviation supports more than 19 per cent of employment and 27 per cent of Dubai's GDP.
"Expansion in the air obviously drives the need for expansion on the ground and throughout our period of continuous and considerable growth the RTA has been instrumental in supporting access and connectivity to the airport for the citizens of Dubai, including the commencement of the metro service in 2009. The new airport road expansion programme will serve to further enhance access and provide us with the capacity we need to serve the growing demand."
The road enhancements will be undertaken at a number of junctions along Airport Road, including Marrakesh and Casablanca streets. RTA has confirmed road capacity will be fully maintained throughout construction to limit inconvenience, however, some delays may be experienced as diversions and modifications are made.
Dubai Airports advises all customers to allow additional time to drive to the airport during peak periods, specifically on Wednesday and Thursday evenings and holiday travel periods due to high passenger loads.