Why Dubai is the world's hottest 'bleisure' destination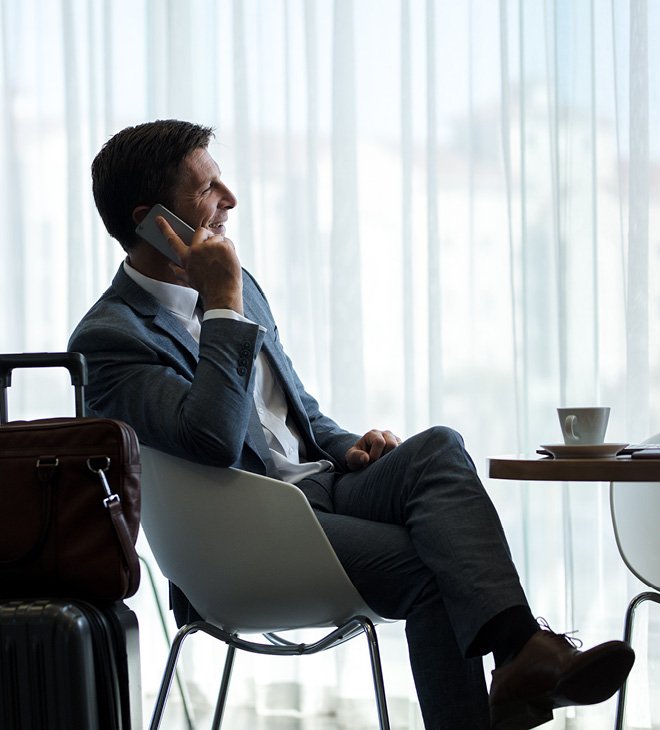 In the wake of the COVID-19 pandemic, bleisure has emerged as one of the travel industry's hottest and fastest-growing trends.
The term, which refers to executives and other professionals combining business trips with leisure travel, has accelerated the industry's post-pandemic recovery, boosting visitation to key cities – including Dubai.
According to research conducted by Expedia Group, bleisure travellers on average take more than six business trips per year, and more than 60% of these trips are extended for leisure purposes.
Bleisure travellers favour dynamic destinations
Expedia found that 56% of bleisure travellers said they are more likely to consider a bleisure trip in a destination with great food and restaurants, while 50% were influenced by beaches, weather, nature, historical monuments or sightseeing.
According to the 2022 Dubai International Visitor Survey (DIVS), 79% of international visitors who travelled to the emirate did so for leisure, up from 71% in 2021, while the percentage of travellers who said they visited the city exclusively for business fell, indicating that an increasing number of business travellers were adding leisure time to their visit to the city.
Dubai has expanded its appeal to capture new visitor demographics in recent years. In addition to boosting its offerings to families and budget travellers, it has also established itself as a leading gastronomic destination – a certain factor in its appeal as a bleisure hotspot. In 2022, it was declared the world's fourth-best destination for food lovers in TripAdvisor's Travellers' Choice Awards, which are judged by millions of TripAdvisor users worldwide.
It also dominated the inaugural edition of the Middle East & North Africa's 50 Best Restaurants awards, claiming six places in the top 10 and 16 of the top 50.
The First Group Hotels captures the bleisure market
The emergence of leading hotel operators providing strong value, modern accommodation options and world-class guest amenities has also enhanced Dubai's reputation as a global bleisure destination.
Leading the charge is The First Group Hotels, which operates The First Collection lifestyle hotel brand in Dubai alongside popular third-party upscale hotel properties including Wyndham Dubai Marina and TRYP by Wyndham Dubai.
The firm is quickly cornering the market for bleisure travel in Dubai, with its centrally located hotels providing the ideal mix of business-friendly amenities and industry leading leisure and dining facilities.
Its hotels also place a major emphasis on delivering outstanding value for money and the finest quality guest services, a fact highlighted by their popularity among guests and the success of properties such as The First Collection at Jumeirah Village Circle, which was recognised by TripAdvisor – the world's largest travel reviews platform – as "one of the world's hottest hotels" for 2022. The First Collection at Jumeirah Village Circle features 491 ultra-modern guest rooms, an expansive swimming pool, gymnasium and sundeck.
The upscale property is currently ranked ninth out of 939 hotels in Dubai, as reviewed by TripAdvisor users, with a five-star 'excellent' rating.
Its sister hotel, The First Collection Business Bay, also boasts a five-star 'excellent' rating based on 801 independent TripAdvisor reviews. The First Collection Business Bay is home to innovative F&B outlets, leisure facilities including a fully equipped gym, modern spa and 25-metre swimming pool overlooking Downtown Dubai.
David Thomson, senior vice president for Brand and Business Development at The First Group, describes The First Collection as "a homegrown hospitality brand that encompasses a unique portfolio of great-value hotels, restaurants, and entertainment experiences".
"Each destination has its own personality and character, with a focus on providing comfortable, hassle-free hotel accommodation combined with authentic and value-driven leisure & dining experiences that inspire our guests to 'make the most of it'," he added.
"Thanks to their fantastic business and leisure facilities, all of our hotels are ideally suited to ensuring bleisure travellers make the most of their visit to Dubai, whether they are working or taking time out to relax and enjoy everything the city has to offer."