Rick Ross set to perform in Dubai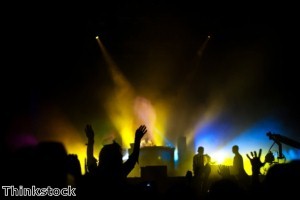 US rapper Rick Ross is set to put on a live show in Dubai later this year.
The 37-year-old - whose real name is William Leonard Roberts II - will appear at the Al Badia Golf Course at Dubai Festival City on October 4th.
Shortly after this, the popular artist will fly to London, where he will perform on consecutive nights.
To date, Ross has released three studio albums and fans planning to attend the concert in the UAE will be hoping to hear tracks from all of them.
This will be the rapper's Middle Eastern debut after he was forced to cancel a live show in the UAE in 2012.
As well as his distinctive music, Ross is renowned for being covered in tattoos and 'bling' accessories.
Tickets for the show are now on sale, with standard entry costing AED 200 (£34.96), while early bird VIP tickets will set fans back AED 400.
Dubai seems to have a knack for attracting some of the world's most talented and respected rappers.
The likes of Snoop Dogg and 50 Cent have both performed live in the UAE and this type of show has proven extremely popular among locals and the expat community over the years.
News of this latest gig comes shortly after organisers of Dubai Music Week confirmed that Selena Gomez, Will.i.am and Timbaland will be appearing live at the Dubai World Trade Centre between September 24th and 29th.
Gulf News has also reported that X Factor Arabia winner Mohammad Rifi will be on hand during the event to talk people through his rise to stardom.
Dubai Music Week is the first industry music trade show in the Middle East and will feature numerous talks and seminars held by popular artists and record companies, as well as a multitude of live performances.
The team behind the event recently announced that visitors will be able to hear from some of the biggest corporations in the business, including PepsiCo and Sony Music.