Reverend & The Makers to perform in Dubai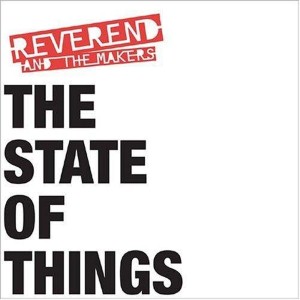 British indie band Reverend & The Makers are set to perform live in Dubai.
The group - who hail from Sheffield - will appear at The Music Room on October 4th in what is sure to be one of the more lively concerts held in the emirate this year.
Although the Makers do not trouble the top of the UK's music charts on a regular basis, they have amassed a solid fanbase and are sure to appeal to a number of British expats in the UAE.
The Music Room can be found on the ground floor of the Majestic Hotel and is a very intimate venue that is building a strong reputation for hosting live music events.
Reverend & The Makers are perhaps best known for their debut single Heavyweight Champion of the World, which made the top ten of the UK charts.
They are also renowned for being somewhat creative with their album releases, having named their third LP @Reverend_Makers - after their Twitter handle.
The group are led by Jon McClure, who has worked with Arctic Monkeys frontman Alex Turner in the past. In fact, the pair joined forces to create the popular song Old Yellow Bricks, which featured on the Monkeys' second album Favourite Worst Nightmare.
McClure will also be joined onstage by his uber-talented wife Laura, who plays keyboard, trumpet and provides vocals.
The Makers are the latest in a long line of British indie bands/solo artists to venture to the Middle East in recent years. Indeed, the Stone Roses, former Oasis star Noel Gallagher and the Verve's Richard Ashcroft have all put on successful shows in the UAE in the past 12 months.
Dubai has certainly developed a knack for attracting some of the world's most prestigious performers and you do not have to look far to find a quality live show to attend.
It's not just indie rock 'n' roll artists that have taken the city by storm, as rap icons such as 50 Cent, old school performers like Bob Geldof and pop superstars in the form of Justin Bieber have all taken to the stage in Dubai recently.