Retailers urged to bid for Concourse D space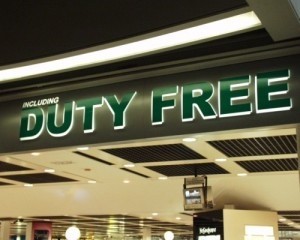 Retailers and service providers have been encouraged to submit bids for outlets in the new Concourse D building at Dubai International Airport.
Work is well underway and the facility is expected to be completed by 2015.
As with any state-of-the-art terminal, Concourse D will be packed full of amenities including bars, restaurants, cafes, shops, currency exchange services, concept stores and fast food establishments.
Dubai Airports - the company that operates the facility - said tender documents are now available for purchase and these can be bought for AED 1,000 (£180) from the Commercial Unit offices in Terminal 1.
The demand for retail space in the new concourse is likely to be incredibly high, as the building will be capable of accommodating 18 million passengers a year. This impressive amount of footfall will no doubt appeal to multi-national businesses.
Senior vice president of commercial at Dubai Airports Eugene Barry highlighted just how important it is for the airport to provide visitors with the best facilities possible.
He said: 'As was the case with Concourse A, our goal is to create a bespoke and integrated commercial experience that connects with our global customers and exceeds their expectations.'
Concourse A opened at the start of 2013, taking the airport's overall annual capacity to 75 million.
Around 66 million people are expected to use the aviation complex this year - up from 57.6 million in 2012. Dubai International is currently the second busiest airport on earth, but the ongoing expansion work could see it overtake London's Heathrow in the next few years.
All of this is great news for holidaymakers, business people and entrepreneurs who are looking for flights to the UAE.
Dubai is already a safe haven for property investors and with so many superb developments in the pipeline, it is highly likely that more and more traders will be flying into the city to see which buildings they can add to their portfolios in the near future.