Retail 'ready to rise' this season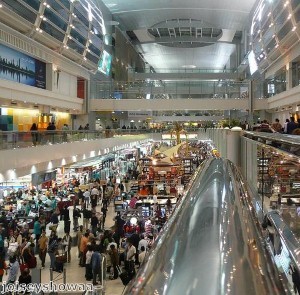 Dubai is well known for its shopping opportunities and, as the Christmas season looms, the retail sector is expecting a small boom.
This is according to Mohammed Al Fahim, chief executive of Paris Gallery, while talking Gulf News.
He spoke about the key areas of perfume and accessories, which typify the luxury shopping lifestyle in the emirate.
Mr Fahim said: 'As far as luxury and fashion is concerned, sales have been steadily rising and we don't expect this year to be any different. We can safely assume a five to ten per cent growth based on year-long trends and the particularly involved purchase patterns of this season.'
Correlating with his views, Dubai Duty Free often reports high sales of perfume at its airport outlets and, in the most recent report last month, it continued to be the number one selling category, making at least AED 835 million (£139 million) in sales so far this year.
The city often enters a strong shopping season full of sales and special promotions to entic*e customers at this time of year. DDF, for instance, is celebrating its 30th anniversary with various reductions in its 'Back to 1983!' offer.
A bottle of Hugo Boss perfume, for instance, has been cut from AED 266 to AED 95. Given that this is an area which already sells well, such discounts will surely attract a crowd.
Even after Christmas, the activities continue with Dubai Shopping Festival. This runs from January 2nd to February 2nd, with plenty of promotions across the city's many shopping malls.
Due to this continued activity, Euromonitor International told Gulf News it expects the retail boom to continue into the new year.
Research analyst for the firm Fatemah Sherif said: 'We expect to see further consolidation of retail offerings in the country to engage resident customers and tourists.'
The knock-on effects of this can also be considered, as many malls feature restaurants and other features - Dubai Mall, for instance, features an aquarium and underwater zoo. Similarly, visitors heading to the emirate will provide plenty of business to the hotel sector.