Residential property 'set to rise 10-15% in 2014'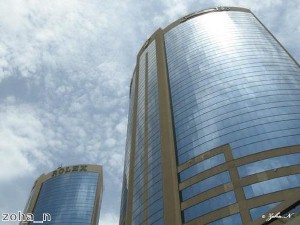 Dubai's residential property is due to rise between ten to 15 per cent over the coming year.
Figures released by HSBC Global Research also stated net yields would become stable at around 4.5 to five per cent. The organisation stated it expected the upward trend to continue for at least the next two years as the emirate edges further towards economic recovery.
According to the study, published by Emirates 24/7, the residential market in Dubai has consistently improved over the last few years, recording a rise of 6.3 per cent during the year to February 2014. This is on the back of an increase of 23.8 per cent in 2013.
Meanwhile, the report showed the emirate's rental market was performing equally well. Prices inflated by 5.2 per cent in the 12 months to February this year and by 18.2 per cent during 2013. Furthermore, real estate transactions increased by 53 per cent, rising from AED 154 billion (£25 billion) last year to AED 236 billion in 2014.
According to the Dubai Land Department, Indians were among the most prominent expatriate buyers of property in the emirate. Britons and Pakistanis also featured highly on the list.
Fears of another property bubble have been continuously dismissed by industry experts. Both Standard Chartered and the Goldman Sachs Group have stated the market is completely sustainable and there was absolutely no danger of the emirate experiencing another crash.
Despite the optimism, Citi warned there was little room for complacency. It stated: 'The fact that we think things are different now does not mean that things cannot go back to the way they were. Indeed, Dubai's dynamic economic and financial landscape are fast-moving and the circumstances of the real estate market and the wider economy could change in short order.'
However, global consultancy JLL stated the property market was a lot smarter this time around, due to the fact investors are much more cautious. In addition, the government has been credited with implementing stronger restrictions, such as a rise in registration fees to try and curb the problem of flipping - the practice of buying property with the intention of selling it straight away for a profit.