Residential properties in Dubai 'growing in popularity'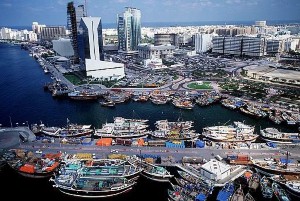 Dubai's position as a culturally important, thriving urban centre has been underlined by new data from The First Group showing the growing popularity of the residential property market.
At the moment, all residential property developments that are managed or leased by TFG Asset Management are running with occupancies at or nearing 100 per cent, while rentals are currently following a similar pace to the rest of the market and continue to maintain a strong upward trajectory.
These encouraging trends are in line with predictions for the market made earlier this year, with a report from property consultancy JLL for the second quarter of 2014 noting that the emirate witnessed an increase in average sale prices of six per cent, down from an even better ten per cent growth rate during the first quarter.
Despite the slight slowdown seen over the last few months, the residential sector has continued to see prices and rents increase across most areas, driven by strong demand for properties.
According to TFG Asset Management's data, its Diamond property development project currently has an occupancy rate of 100 per cent, with its Spirit development boasting a 95 per cent rate and its Bridge location filled to 93 per cent of its total capacity.
These findings are testament to Dubai's growing international stature as an affluent, ultra-modern and globalised location, which is attracting prospective residents and savvy investors in equal numbers.
Moreover, new developments are being created all the time, with the Gulf Cooperation Council expecting to experience a 92 per cent boost in the value of completed building projects during 2014 - meaning the value of new builds in Dubai will leap to $128.5 billion (£78.11 billion) over the course of the year.
Residential projects are anticipated to make up nearly a quarter of this total, suggesting high-value properties will continue to come on to the market for the foreseeable future. This will help to continue the recent strong performance of the sector.