Report highlights growth in Dubai property prices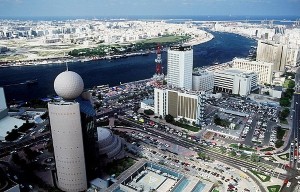 A new report from Asteco has highlighted considerable improvement in the Dubai property investment sector during the second quarter of 2013, with all signs pointed to further growth as the year progresses.
According to the organisation's data, apartment sales rose by 12 per cent during the last quarter, while average villa prices increased by eight per cent. In terms of average increases for the year, apartment and villa sales values grew by 38 and 24 per cent respectively.
John Stevens, managing director at Asteco Property Management, commented: 'Sales prices should continue to rise as market confidence picks up in parallel with the improving economy, particularly for villas from aspiring owner-occupiers that want to jump on to the property ladder.'
The report claimed improved mortgage availability and increasing market confidence have been the main drivers of these property rises over recent months.
All this points to a sustained improvement in Dubai property prices for the foreseeable future, with Mr Stevens noting that as rental demand and prices continue to rise it could cause some residents to be priced out of the market and seek purchases in less developed areas.
'H2 2013 has not witnessed any slowdown in transaction volumes, leasing or sales growth, while new project launches have become a weekly occurrence,' he added.
Areas that have benefited most from these price increases in recent months were highlighted by the report as Dubai's Discovery Gardens (up 17 per cent for apartment rental values) and The Greens (up 15 per cent).
Meanwhile, villa prices were shown to have risen the most in The Springs area - up by ten per cent in Q2.
With such positive sentiment now permeating the Dubai property sector, sales manager at SPF Realty Yash Shah echoed the report's claims that Dubai property prices will only increase during the remainder of the year.
He told Emirates 24/7 that speed could hold the key to investors receiving the greatest dividends over the coming months, as their ability to complete transactions swiftly will stand them in good stead to make major gains.