Red Bull skaters cut loose at Dubai water park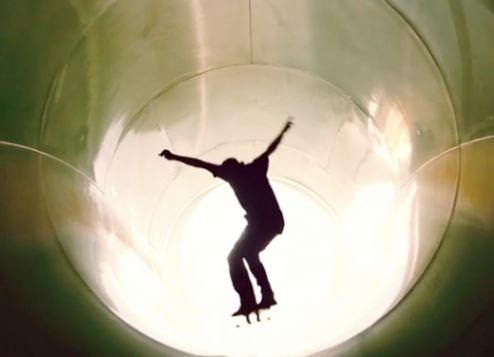 Red Bull skateboarders took to the waterslides at Atlantis Hotel's Aquaventure waterpark in Dubai to perform and film a series of daring stunts.
The daredevils took advantage of the waterslides being drained due to regular maintenance measures to put on a breathtaking show at the famous attraction.
The skateboarding trio, 18-year-old Alex Sorgente of Italy, 19-year-old Jan Hoffmann of Germany, and 25-year-old Milton Martinez of Argentina, started their stunt 80ft above ground level – more than six storeys high – before skating down 500ft of waterslides.
Aquaventure waterpark, which is located on Dubai's famed Palm Jumeirah Island, is home to a 4.5-hectare Dolphin Bay and Sea Lion Point, 11-million-litre Ambassador Lagoon, and The Lost Chambers Aquarium. 
"We are honoured that the skaters and the team at Red Bull chose Atlantis, The Palm to film this stunt," said Serge Zaalof, president and managing director of Atlantis, which is located on the apex of The Palm Jumeirah.  
Dubai is gaining recognition as an attractive destination for skateboarders.
Late last year, Dubai's first skate park, which was developed by skaters and managed by local adventure sports specialist and events firm, XDubai, opened at Kite Beach.
Spanning some 3,100-square-metres, the park features a low-profile skate plaza with unique street elements for beginners, and for seasons skaters, a central plaza packed with obstacles, from ledges, banks and steps to a vert wall, rails and a pole jam. There is also a space to host large events.
But the biggest feature is the 3.2-metre deep skate bowl where more advanced skaters can perform ollies, kick flips and aerial grabs.