Red Bull F1 car to lead Dubai Grand Parade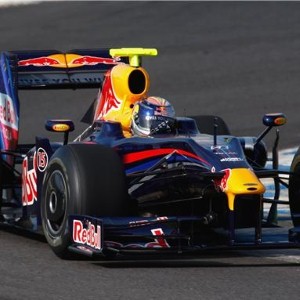 The Infiniti Red Bull Racing Formula One car will lead the first Dubai Grand Parade on November 8th.
As with other entrants in the parade, visitors will be able to get close to the championship-winning vehicle afterwards.
Taking place at 15:00 local time, the procession is a part of both Dubai Motor Festival and Dubai International Motor Show 2013 - classic cars, luxury vehicles and bikes will go on a tour of Sheikh Zayed Road before returning to the Dubai World Trade Centre (DWTC). This display will be accompanied by Dubai Police's own fleet of supercars.
The route will pass various landmarks in the emirate, highlighting both the luxury views in the city and its growing passion for high-performance vehicles.
Dubai's motoring appeal can be seen in various events as it becomes more involved with daily life - Sign and Graphic Imaging Dubai 2014, for instance, will feature car wrapping exhibits and displays when it runs between January 7th and 9th at DWTC.
Chairman of International Expo Consults Abdul Rahman said: 'Car wrapping was originally designed as a medium of creating mobile advertising. The car wrapping industry has witnessed rapid growth in the UAE in recent years and this market is very much in the growth phase and has tremendous potential.'
The upcoming Dubai International Motor Show 2013 is looking to prove very popular this year, solidifying its position in the automotive industry as a number of key manufacturers are choosing the event for important announcements - Jaguar Land Rover will be unveiling a number of models while Aston Martin will be showcasing its CC100 concept car.
This year will see over 600 on cars on display with 108 regional and global launches during the event, held between November 5th and 9th. It will also be using 15 per cent more space than the last exhibition in 2011 to accommodate the extra cars, displays and businesses heading Dubai's way.