Recycling conference chooses Dubai 3rd time in a row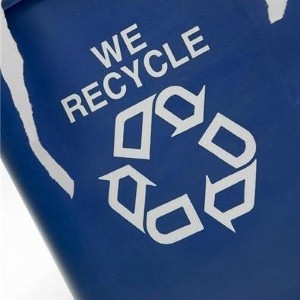 The Paper and Plastics Recycling Middle East conference is coming to Dubai next year.
This will mark the third consecutive year the event's organisers, Recycling Today Media Group and Media Fusion, have chosen the emirate. It will run on March 4th and 5th.
In addition to various recycling topics, this occasion is an important time for businesses interested in buying, selling or processing paper and plastics. As such, it is a popular event within the industry and its continued choice for Dubai speaks volumes about the emirate's ability to host international business events.
Media Fusion's chief executive officer Dr Kayyum Ali said: 'It is again our privilege to welcome recyclers and government officials from the Gulf Cooperation Council region and around the world to enjoy Dubai and make new connections that will help them and the industry to prosper.'
This is just another example of the city's appeal for meetings, incentives, conferencing and exhibitions (MICE). MICE tourism - which refers to people visiting for business purposes first and foremost - is an important part of Dubai's revenue.
Likewise, it compliments the sheikhdom's aims to become a sustainable city with modern, green technology. Such gatherings allow it to position itself in the industry, which will surely only attract the right business needed to achieve these goals.
Recycling Today Media Group's publisher Jim Keefe said: 'We're gratified that scrap paper and plastics collectors, processors, sellers and buyers have found this event to be a worthwhile regional and global gathering place.'
This partnership will also be hosting the Middle East Metals Recycling Conference on March 2nd and 3rd. On the second day, it the inaugural End-of-LIfe Vehicle (ELV) Workshop will be held alongside it.
It is a new event, the first of which will be a short half-day occasion aiming to offer insight into recycling ELV's, covering topics such as scrap metal and auto salvage.