Record season for Dubai's Global Village theme park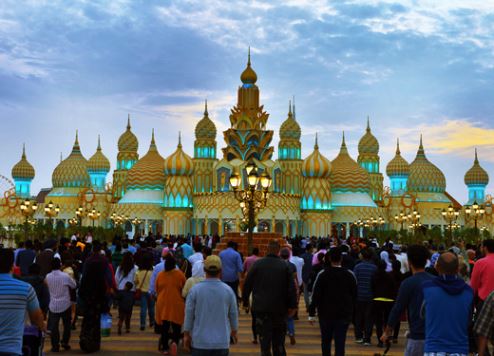 Global Village, Dubai's multicultural festival park, has revealed a record-breaking 2.3 million people have visited the attraction since opening its season on November 1 last year.
During the first two months of operation – November and December 2016 – the park witnessed its best results yet in terms of performance indicators and happiness index surveys, a Global Village statement said.
Global Village CEO Ahmed Hussain Bin Essa added: "The success of the season so far creates a new milestone for Global Village, further solidifying our resolution to ensure the happiness of every single guest that walks into our park.
"During this season we have introduced modern improvements to the destination to embody the vision of Dubai to attract more visitors, by focusing on family entertainment."
He said the amount of time guests spend at Global Village had also increased by 20 percent - related to guest satisfaction of Fantasy Island, the pavilions as well as Global Village's food and beverage offerings.
Global Village is currently celebrating its 21st season in operation.
On February 5 the park will launch Kids Fest, designed to allow parents to shop at the international pavilions while their children enjoy activities including face painting, balloon play, dance workshops and meet-and-greet sessions with their favourite cartoon characters including Angry Birds.
Kids Fest will also include shows from Shaabiyat Al Cartoon and Globo, and a special edition of the dance show City Jam.
Running until February 25, another event highlight includes an interactive show at Global Village's Roman Ampitheatre involving the main character from the famous Indian cartoon Chhota Bheem.