Record-breaking bungee jumper eyes next challenge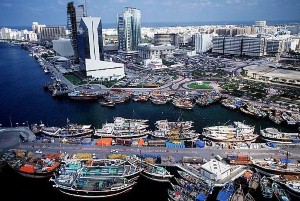 Dubai's world record-breaking bungee jumper is already planning his next challenge.
Fresh from securing his place in the Guinness Book of Records, British expat Colin Philips stated his next challenge may involve the world's tallest building, the Burj Khalifa. However, the 32-year-old fitness instructor stated he would need time to think exactly what his new adventure would entail.
The new record-holder completed his mammoth two-day bungee attempt on March 21st, achieving a total of 151 jumps in a 24-hour period. This smashed the previous record, held by South Africa's Kevin Huntly, which stood at 105.
Philips had wanted to carry on until he reached 200, but decided to end his jumping marathon early, suffering from aches and pains. In addition, he endured a dislocated little finger on his left hand, bruising and stomach acid coming up the wrong way. He also crashed into a tree on his second jump.
He said at one point he felt his attempt was not going too well after he eyed the scoreboard and it only registered 65 jumps. However, he then realised he was reading it upside down and it actually said 95.
The record-breaking achievement was held at the Dubai Autodrome, with the fitness instructor leaping from a 90-metre crane. His feat was the equivalent of jumping 16 times the height of the Burj Khalifa.
Philips' success came thanks to an intensive training regime of undertaking several consecutive jumps every weekend. He had been working hard in anticipation of the event for the past 12 months.
Speaking about the conditions he endured during the jumping marathon, he said: 'The jumps were aggressive on the body, depending on the wind and the way the harness was attached. There is no pain now, but my body feels like how it would after a game of rugby.'
He added he had always wanted to be included in the Guinness Book of Records since he was first bought a copy at the age of five. As well as achieving his goals, he also wanted to use his attempt to raise awareness of breast cancer.