Real estate activity boosts Dubai's GDP growth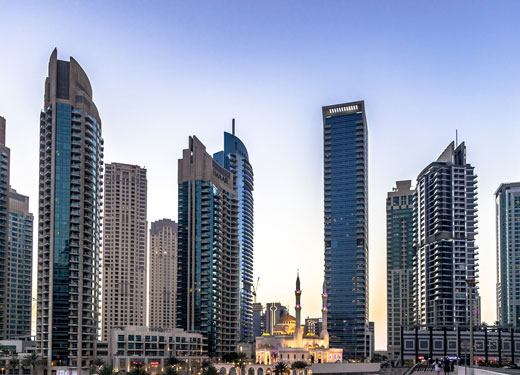 Dubai's real estate sector expanded seven percent year-on-year in 2018 and accounted for 25 percent of overall GDP growth last year, according to the latest data issued by Dubai Statistics Centre (DSC).
The data also showed that Dubai's economy expanded by 1.94 percent compared to 2017.
"The improvement in the performance of all economic activities clearly features the extent of flexibility of Dubai's economy, this flexibility and constructive economic policies played a key role in achieving such a balanced economic performance and growth while considering the current slow economic conditions dominating the global economy," commented Arif Al Muhairi, Executive Director of DSC.
Dubai's trade activities accounted for 18.1 percent of overall GDP growth in 2018, followed by real estate and transport and storage, with the latter sector contributing 13% of GDP growth.   
The accommodation and food services (Hotels and Restaurants) sector expanded by 4.5% in 2018 compared to 2017, driving overall economic growth by 11.5%. DSC data showed that hotel and hotel apartment reservations grew by 3.2% in 2018 compared to 2017. According to the DSC, "the promotions offered by the hotels attracted visitors and motivated them to spend longer days there".
Meanwhile, government spending on major infrastructure projects rose 32 percent year on year in 2018. Government spending on infrastructure also positively impacted the construction sector, which grew by 4.5% in 2018, and contributed by 14.5% to Dubai's total economic growth.
Dubai is currently investing heavily in new infrastructure in preparation for staging Expo 2020, including expansion of Al Maktoum International Airport, a major extension to the Dubai Metro and the construction of Dubai South, which is home to the District 2020 expo site.
According to BNC Network's recent Construction Intelligence Report, total Expo spending will reach $42.5 billion, with $11 billion committed to the construction of new hotels and theme parks, and $13.2 billion on new housing developments and related infrastructure.