'Ramadan in Dubai' will combine culture and entertainment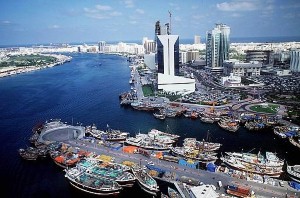 This year's 'Ramadan in Dubai' event will transform the emirate into a hub of Islamic culture, while also providing entertainment for the all visitors during the fasting month, according to the organisers.
The Dubai Festivals and Retail Establishment (DFRE) - a component of the Department of Tourism and Commerce Marketing (DTCM) - has arranged this year's activities. The festival will run from June 29th to July 27th and will provide visitors a unique opportunity to immerse themselves a one-of-a-kind cultural experience.
It is hoped the annual event will allow tourists celebrate the values of the Islamic faith, through activities like the Dubai International Holy Quran Award and the Ramadan Forum. The DFRE is has also arranged family orientated pursuits, such as Ramadan Night Market, Summer Camps, Modhesh World and Dubai Sports World, to keep children entertained.
Laila Mohammad Suhail, chief executive officer of the DFRE, said: "The various cultural and community-oriented activities of Ramadan in Dubai will focus on the values of the holy month such as compassion, giving and sharing and strengthening of family bonds, as well as offering people from different cultural backgrounds a valuable insight into Emirati, Arabic and Islamic traditions."
"The season is for the whole community, with collaboration between the government and private sectors, and it is inspired by Dubai's Tourism Vision of increasing tourism arrivals to 20 million by the year 2020."
Hamad Bin Mejren, executive director of Business Tourism for DTCM and general coordinator for the 13th Ramadan Forum, added that 'Ramadan in Dubai' is a unique opportunity to showcase how the emirate celebrates this important occasion in the Islamic calendar. He believes the event will provide a cultural, social and spiritual experience that appeals to a wider audience.
"Let everyone enjoy the serenity of the holy month," he declared.
Ramadan in Dubai is another example of how the emirate is working hard to attract a wide scope of visitors, from those looking to celebrate a holy month to those wanting a luxury break from normal life.