Ramadan gives hotel owners summer boost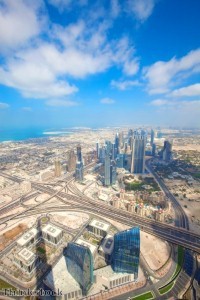 The timing of Ramadan in 2013 has given hotel owners in Dubai a significant boost.
Muslims all over the world observe the religious occasion and many of them choose to visit the UAE.
Because this year's Ramadan fell during the summer months, hoteliers were able to fill rooms that perhaps wouldn't have been otherwise booked. The height of summer is not the most lucrative time for the city's hospitality sector, as most tourists prefer to visit when temperatures aren't quite so high.
Bosses at the Ramada Downtown Dubai have confirmed the religious occasion helped to enhance occupancy figures by a significant amount.
The resort was 96 per cent full during the third and fourth weeks of the holy month and it is safe to assume that other hotels across the city benefited too.
General manager of the Ramada hotel - which can be found in one of the emirate's most popular areas - Wael El Behi said he was 'very pleased' with the figures.
He added that initiatives laid on by the Department of Tourism and Commerce Marketing, such as the 'Summer is Dubai' campaign and 'Dubai Summer Surprises', helped to swell visitor numbers.
'In addition, Ramada Downtown has an excellent location, first rate amenities and top notch service which provide best value for money, making it the hotel of choice for both leisure and corporate travellers during this period,' he remarked.
Indeed, the Ramada is close to the world's tallest building - the Burj Khalifa - and is just a few minutes' walk away from major attractions like the Dubai Mall.
More and more international hotel chains are looking to break into the lucrative Middle Eastern market and Dubai is certainly the most favourable destination.
With 66 million people expected to fly into Dubai International Airport this year, there is a general feeling the sheikhdom's hospitality sector is on the verge of a golden era.
Some fantastic developments are currently being built, including the TFG Marina Hotel, which will be operated as the Wyndham Dubai Marina once it is up and running.