RAK Airways announces 2 new services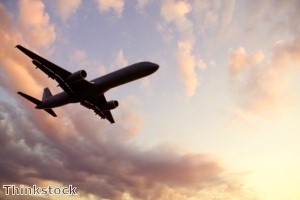 RAK Airways - the main carrier for Ras al Khaimah (RAK) - has announced plans to add flights to two key destinations.
With more and more investors looking to pour money into the northern emirate's property sector, it is no real surprise that existing services are being booked up quickly.
To cater for the growing demand for trips to RAK, the company has introduced flights to Islamabad and Amman. Both capital cities are pivotal markets for RAK's real estate sector, particularly the former, as a lot of Pakistan nationals have snapped up bargain buys in the area.
President and chief executive officer at RAK Airways Murabit Al Sawaf said: 'With over 600,000 expatriate Pakistan nationals contributing to the economy of the UAE, RAK Airways is only glad to provide another entry into Pakistan.'
It currently offers two routes into the Asian country via Lahore and Peshawar. The Islamabad route will launch on August 5th, while the Amman services are scheduled to start two days later.
The UAE is very convenient for investors who are based in Pakistan, as the country is just a relatively quick hop over the Gulf of Oman.
Of course, tourism chiefs will be hoping these improved links lead to an influx of new visitors in the coming months, while property developers will be preparing themselves for a sharp increase in demand for plush apartments and villas throughout the burgeoning emirate.
Pakistan and Jordan are certainly not the only places to provide a significant number of visitors to RAK.
Bosses at RAK Airways recently confirmed the airline accommodated 300,000 travellers in 2012 and passenger figures in the first quarter of 2013 were up by 40 per cent on the previous year - a clear indication the carrier is growing fast.
The firm has also set an ambitious goal of providing flights to 40 new destinations by 2015. If it meets this target, we should not be surprised to see RAK's tourism figures skyrocket.