Rail transport system to be built in Dubai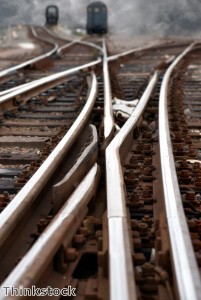 A new transport system is to be built in Dubai this year, with the first phase of the rail service to be open to the public by the end of the first quarter of 2015.
The Dubai Trolley will cover a distance of seven kilometres, connecting several areas, such as Downtown Dubai, with landmarks and well-known regions, including the Mall of Dubai and the Opera District.
Covering one kilometre, the first phase of the project will have three stations along Mohammed Bin Rashid Boulevard and offer passengers easy access to amenities, tourists attractions and hotels, which will benefit both residents and visitors.
According to the developers of the transport network, the service will redefine smart urban mobility of short journeys within Dubai and could lay the groundwork for similar systems in other parts of the emirate.
The Trolley, described by its creators as a 'convenient and user-friendly 'hop-on hop-off' transit system', will add value to Downtown Dubai by offering residents and visitors an easy-to-use commuting service.
It has been designed primarily to help tourists move from one attraction to another in the area, but it will also be a useful system for residents that wish to travel to work and other places in their leisure time.
The network will be served by double-decker trams that provide passengers with the choice of sitting in open-air or covered sections, in which they? will be treated to air-conditioned seating. The vehicles have been designed to complement the Arabesque architectural features of Downtown Dubai.
Once the project is completed fully, convenient crossings will be provided across the seven kilometre tramway to facilitate safe and easy pedestrian movement. As the Dubai Trolley is powered by electricity, it produces practically no carbon emissions, meaning it is environmentally friendly.
All stations will be air-conditioned and will be designed to complement the architectural style of the areas they will be located in.